There are a few things I've been wanting to check out recently, the Little Traverse Wheelway, the tunnel of trees on M-119, and Legs Inn in Cross Village. Why not tick off all 3 in one go? That's what I decided to do during a recent camping weekend at Fisherman's Island.
I spend most of my time in the three-county region of Grand Traverse (where I live), Antrim (where I work), and Leelanau (where I play), but there's plenty of scenic offerings and adventures to be had a little farther north. Fisherman's Island is just a few miles south of Charlevoix, so about a 55 minute drive north up US 31 from Traverse City. The Little Traverse Wheelway is a paved trail that starts on the north side of Charlevoix and runs approximately 26 miles along the coast through Petoskey to Harbor Springs. From the start in Charlevoix to Petoskey it's about 20 miles, and then another 6 to the end in Harbor Springs.
For the first dozen or so miles it runs along US 31, but as it nears Petoskey there are numerous overlooks to stop and soak in the view. The trail is well marked, even on the part that runs on the road and through a parking lot in Petoskey. It's a great opportunity for beginner cyclists to get some miles under their belts as there are no big climbs and no vehicles to contend with. The long-term plan is to eventually connect the TART that ends in Acme to this trail in Charlevoix via Elk Rapids, but that's likely a few years away. And by few I mean 10.
The trail currently ends in Harbor Springs, but that's the part I was really looking forward to as I'd heard the tunnel of trees on M-119 is a great cycling route. The overlooks and scenery did not disappoint and this route is definitely on my to-do list during the fall when the colors start to turn. The road does not have any shoulder and is winding and narrow, but all the vehicles (mostly motorcycles) that passed me were driving leisurely and I felt totally safe the entire ride. From Harbor Springs to Cross Village is a little under 20 miles with some gently rolling hills (don't be fooled by the course profile below, there weren't any steep or sustained climbs).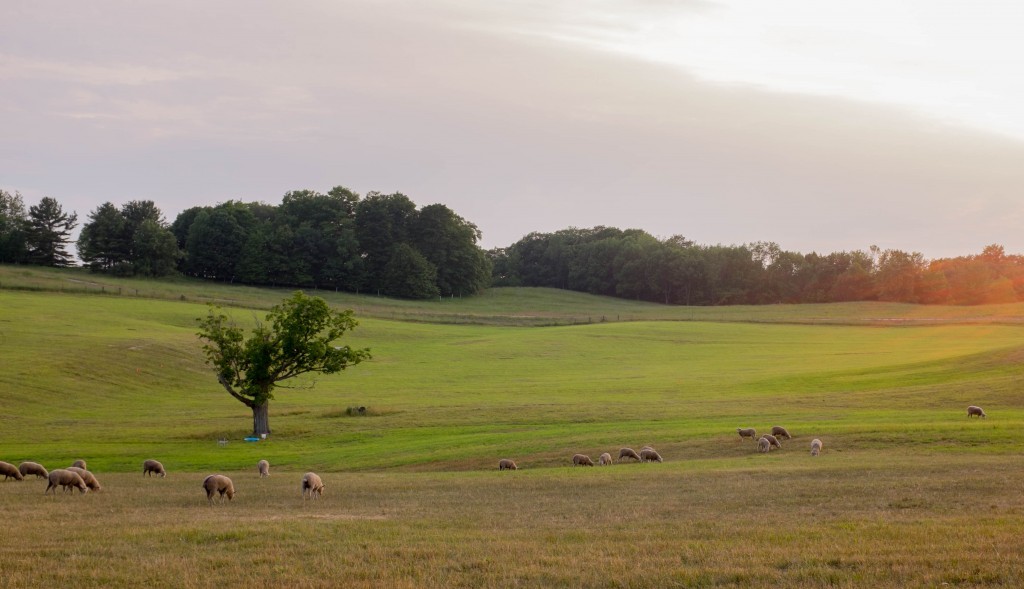 If you need a mid-ride re-supply, stop at the quaint Good Hart General Store. I was in a bit of a rush to make sure I arrived timely for dinner, but I did stop for a quick photo.
The thought of homemade Polish food (& beer) at Legs Inn kept me going through the last few miles on what was a very hot summer day. The rest of the family was driving up from our campsite and everything was timed perfectly as we rolled into the parking lot a few minutes apart (they took a wrong turn and skipped the tunnel of trees, but it ended up working out timing wise). It also gave me the victory!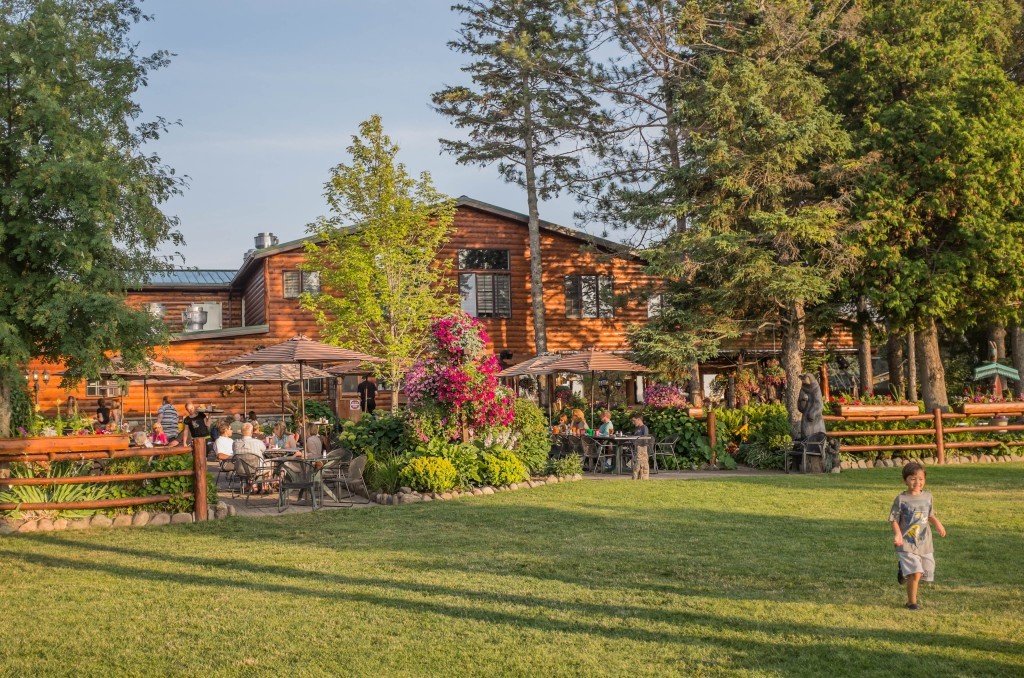 Legs Inn is located on a bluff facing west over Lake Michigan. Despite our voracious hunger, we decided to wait a half hour for a table outside in the garden. There's a large lawn next to the garden where kids were running around as the sun started to dip and the temps dropped. A few cold beers and a giant plate of Polish food had everybody extremely satisfied. We've already scheduled our return trip!
Ultimately a pretty amazing summer day. Getting back to camp and roasting marshmallows over the fire capped it all off. I typically spend my bike rides in Leelanau County, but will be back up north as soon as I can.
Copyright &copy Northern Swag. Hosting by SodaServer.com