Sleeping Bear Kayaking: Empire Beach to Glen Haven
At over 70,000 acres, Sleeping Bear Dunes National Lakeshore offers plenty of room to roam. One of my favorite ways to enjoy the Lakeshore is in a kayak, and with 35 miles of pristine Lake Michigan shoreline, it's pretty easy to find a quiet place to explore.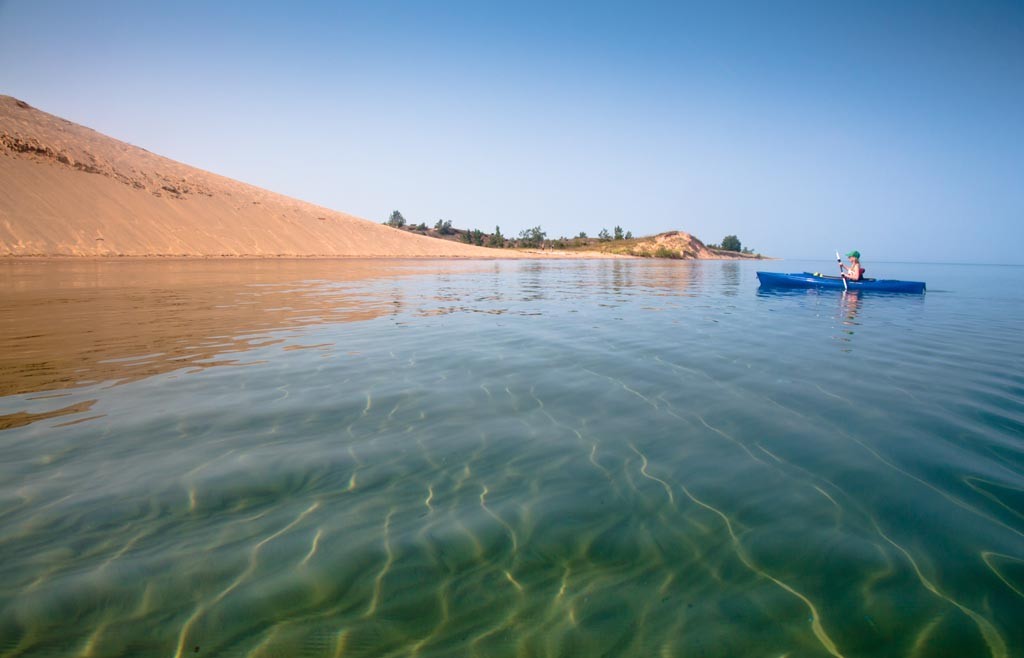 Last month when the weather forecast called for calm winds, blue skies, and warm temperatures on a Saturday morning, a sight-seeing tour of the world's largest freshwater sand dunes by kayak seemed like a great idea. I talked fellow Northern Swag contributor Kim Schwaiger into joining me with promises of stunning views and – given the 6 am departure – plenty of coffee.
We had the beach and lake to ourselves as we unloaded the boats and paddled into the Big Lake toward Sleeping Bear in the pre-dawn light, taking in the views both behind and in front of us.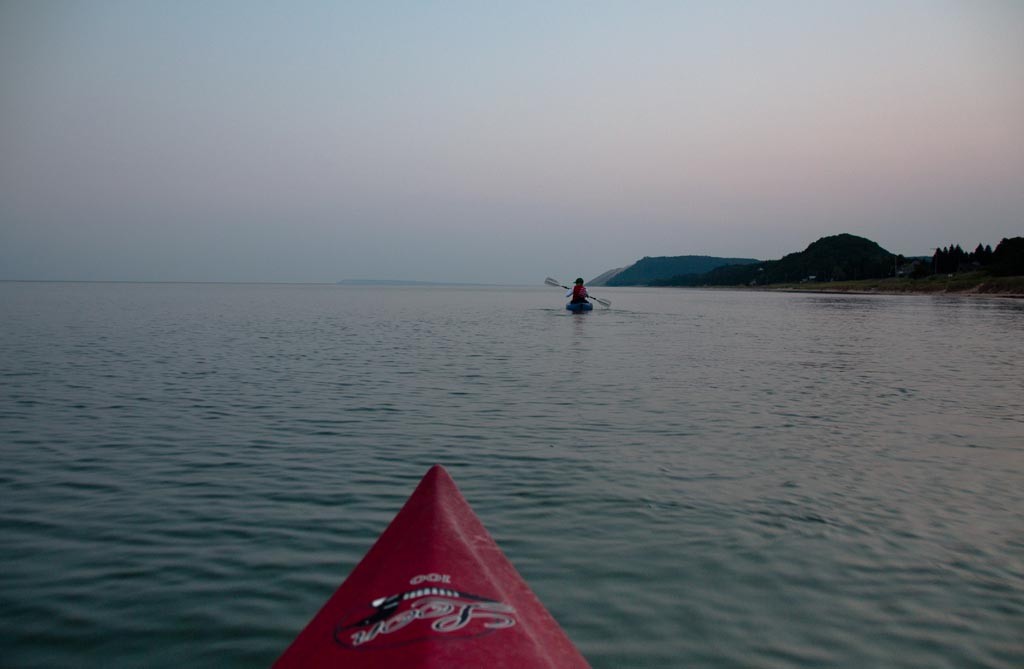 The sun began to rise as we made our way up the lake, and finally emerged from behind the hills and dunes as we passed the outlet at North Bar Lake, illuminating the landscape as we paddled north.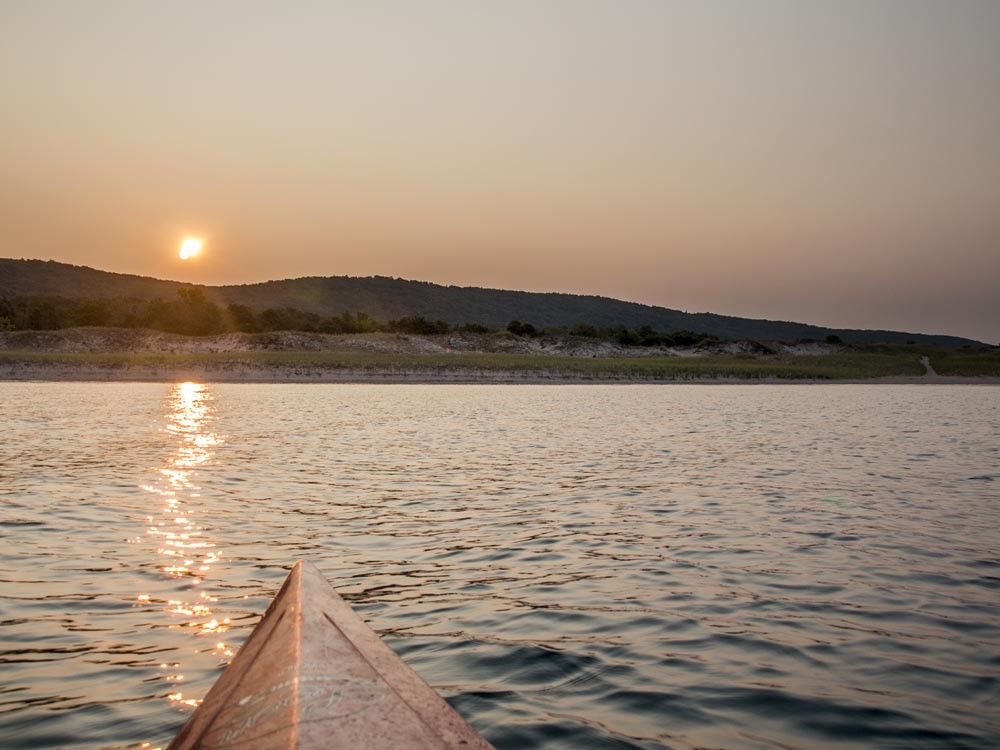 The view from the overlook atop Pierce Stocking Scenic Drive is one of
my favorite views in Michigan, but seeing the 450-foot face of Sleeping Bear Dunes up close from a kayak wasn't too shabby either.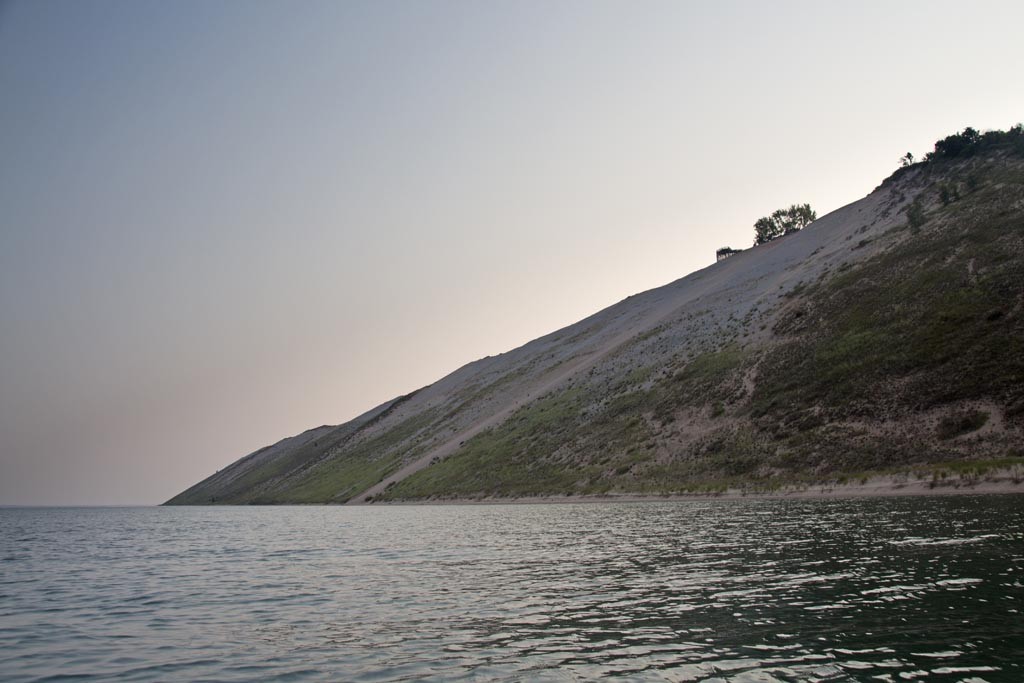 As we passed in front of the dunes, the light breeze from the east disappeared, turning the surface of Lake Michigan to glass, which doesn't happen often, creating plenty of photo-ops.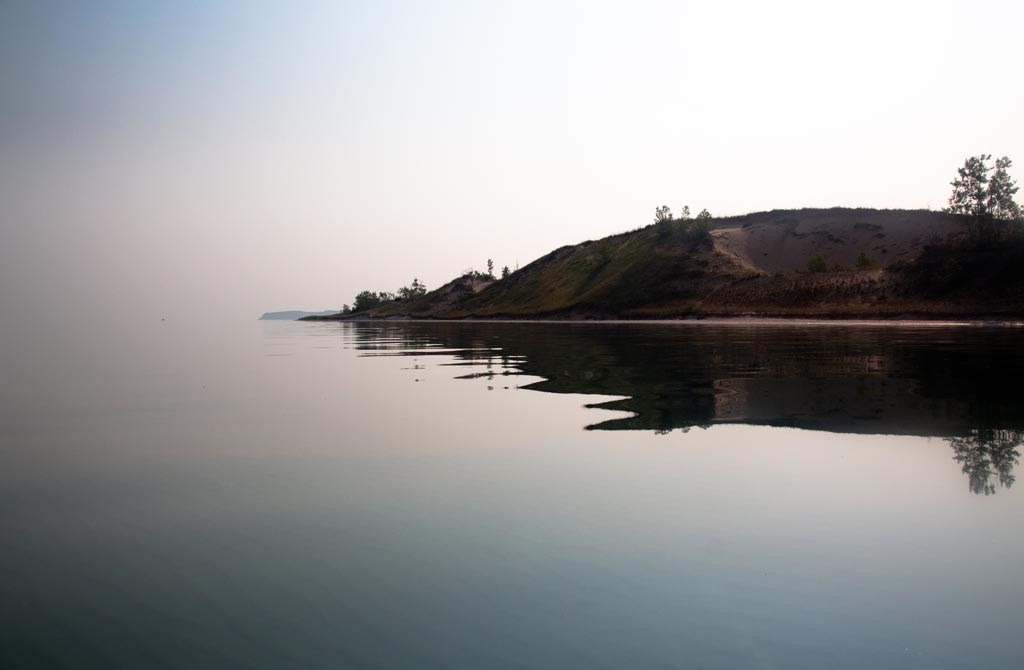 As we continued on, the sun rose above the dunes, highlighting the crystal-clear water and the ridges of sand below.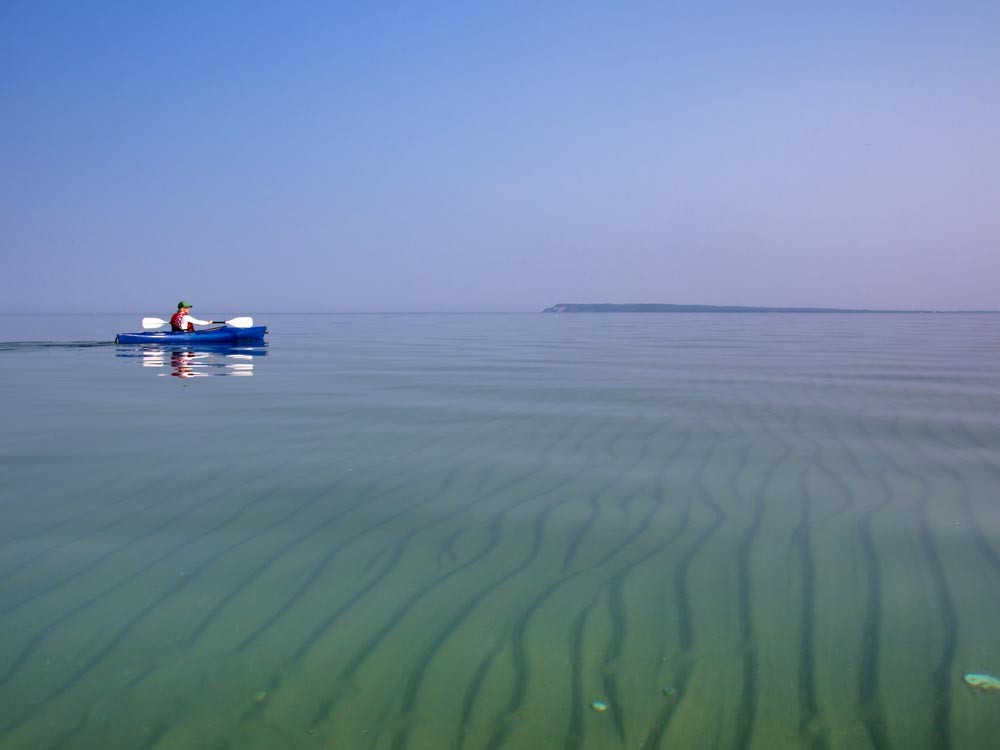 Rounding Sleeping Bear Point, conditions were pretty much perfect. We couldn't help but stop to soak up the sun and take in the surroundings before continuing on to our destination at Glen Haven.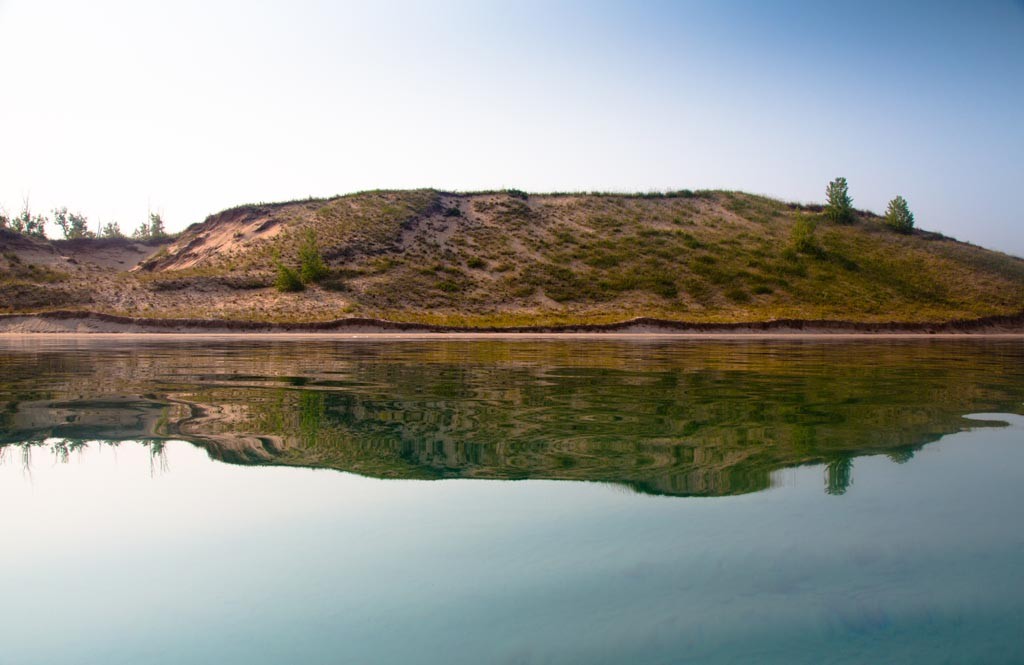 I've paddled on Lake Michigan along various sections of the Lakeshore a half-dozen times or so, and there are a few things I've learned along the way.
Respect the "big water." Lake Michigan is a massive body of water and can turn from calm to surly in a matter of minutes. Even if you're an experienced paddler, don't take unnecessary risks. We stayed pretty close to shore for the duration of our route.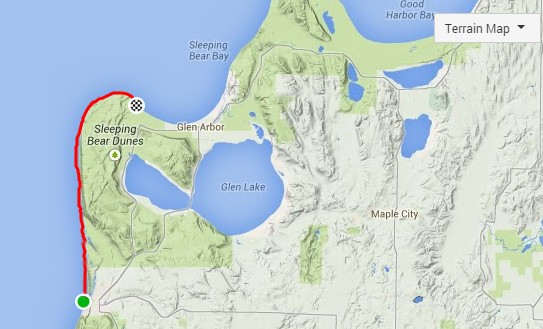 Wear a life jacket. You never know what might happen, and your safety is worth it.
Bring plenty of water and a snack to provide an energy boost mid-paddle.
Get a dry bag. We used these for our cameras and cell phones.
This latest paddle along the shoreline of Sleeping Bear was an amazing experience. Our window of favorable conditions is closing quickly for this year, but if you live in the area or are planning a visit next summer, a kayak offers a unique point of view of this beautiful landscape.
Copyright &copy Northern Swag. Hosting by SodaServer.com