May Kayak – Sleeping Bear Point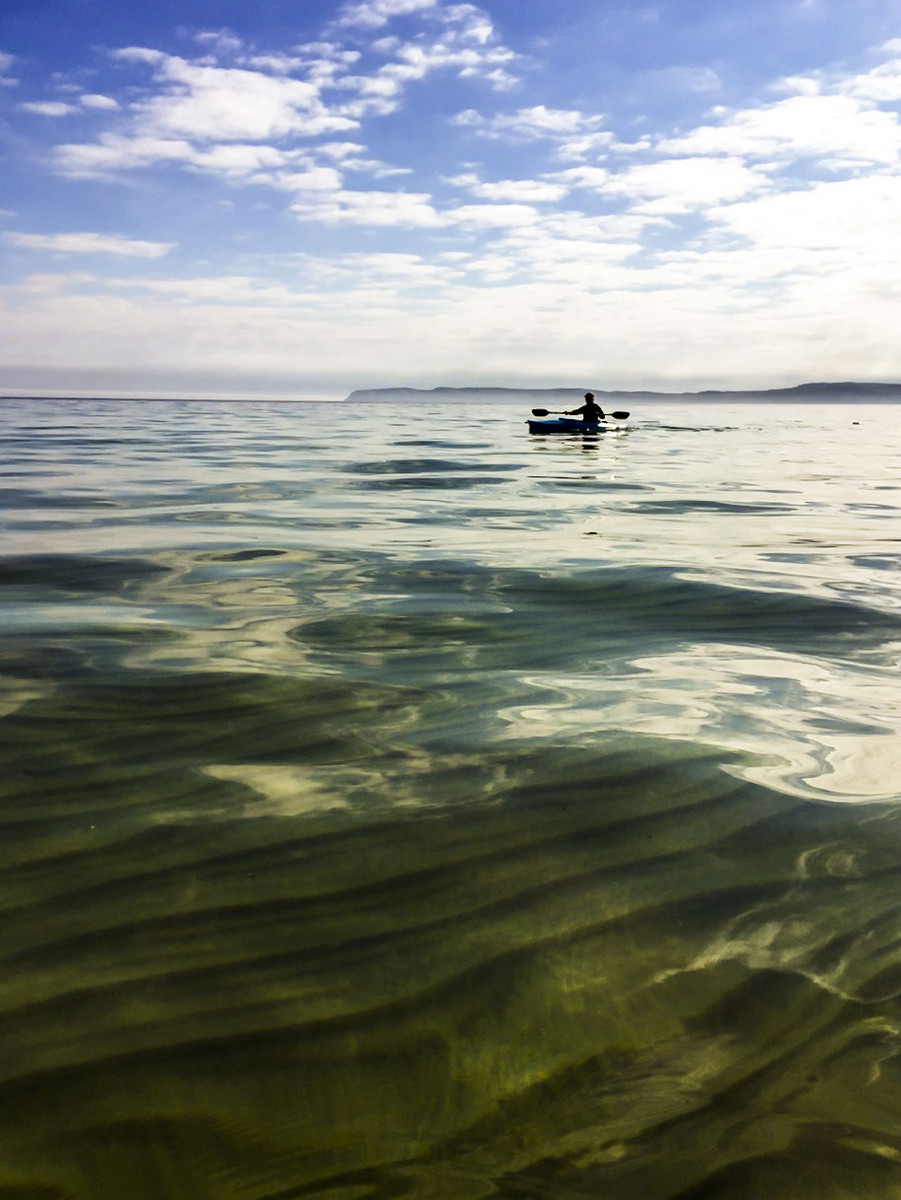 I moved back to the Traverse City area almost ten years ago (giant gulp at how time flies). I quickly realized that the things that once occupied my time in Chicago would need to change. Over those ten years, I have lost, on average, a pair of high heels every year and picked up a new outdoor activity in their place. Four years ago it was cross-country skis (this year I think I actually skied faster than walking). Two years ago, it was the road bike. Last year, the clip-on pedals for the road bike (SCARY addition that deserved its own year and that luckily only resulted in one near-death experience). And this year, after borrowing everyone else's kayak way too much, I purchased my very own. We picked up a few of these Michigan-made recreational kayaks on sale at K-Mart, of all places, for $180 apiece. "K-Mart is still open?" you ask, followed by, "Does it float?".  The answer to both questions is yes.
Mind you, I am no expert and far from a gear snob (goes without saying after mentioning K-Mart, huh?), but I have been really pleased with the boat. It is steady enough for my totally ungraceful launches, paddles smoothly, and, most importantly, lets me get out on all the Northern Michigan fresh water we are so lucky to live near.
For this weekend's outing, we headed west from the Coast Guard Station at Glen Haven, on the forecast of 0-2 mph winds. Given my assessment of Michigan weather forecasts' accuracy at 50%, seems about right that we had 0-2 mph winds for half the trip and a bit of choppy waves for the other half. Spring paddles have the amazing benefit of crystal clear waters but come with the added risk of a hypothermia-inducing tip! We stayed as close to shore as we could, while still avoiding the gnats, and cut our original plans short as soon as the waves picked up.
Turns out blue light specials do alright maneuvering around a sleeping bear. I'm forecasting plenty of return trips to paddle this route and I can guarantee my forecast will have an accuracy well-above the Weather Channel's.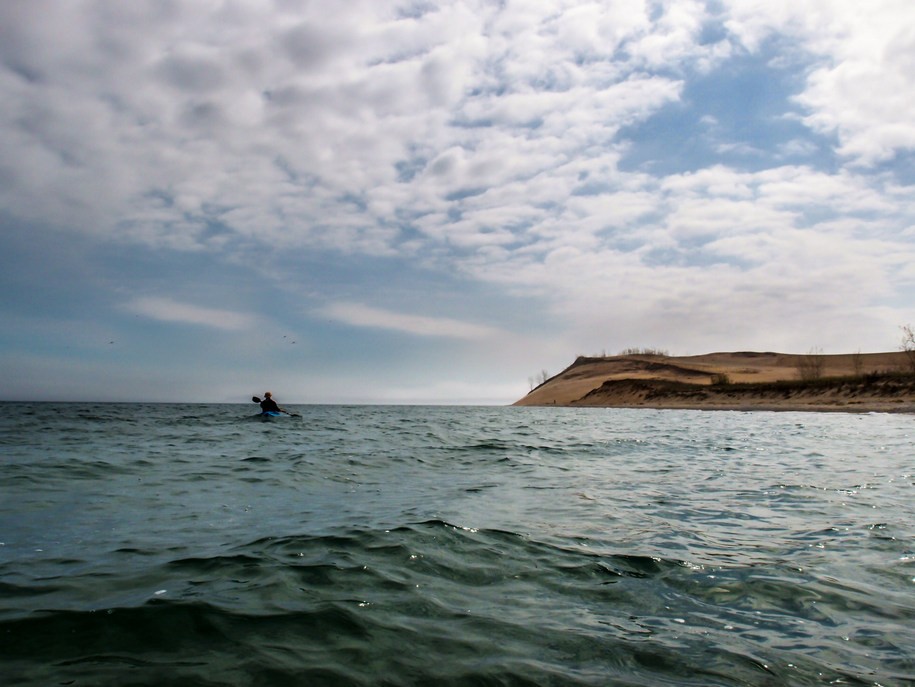 Copyright &copy Northern Swag. Hosting by SodaServer.com