Brian Beckwith
---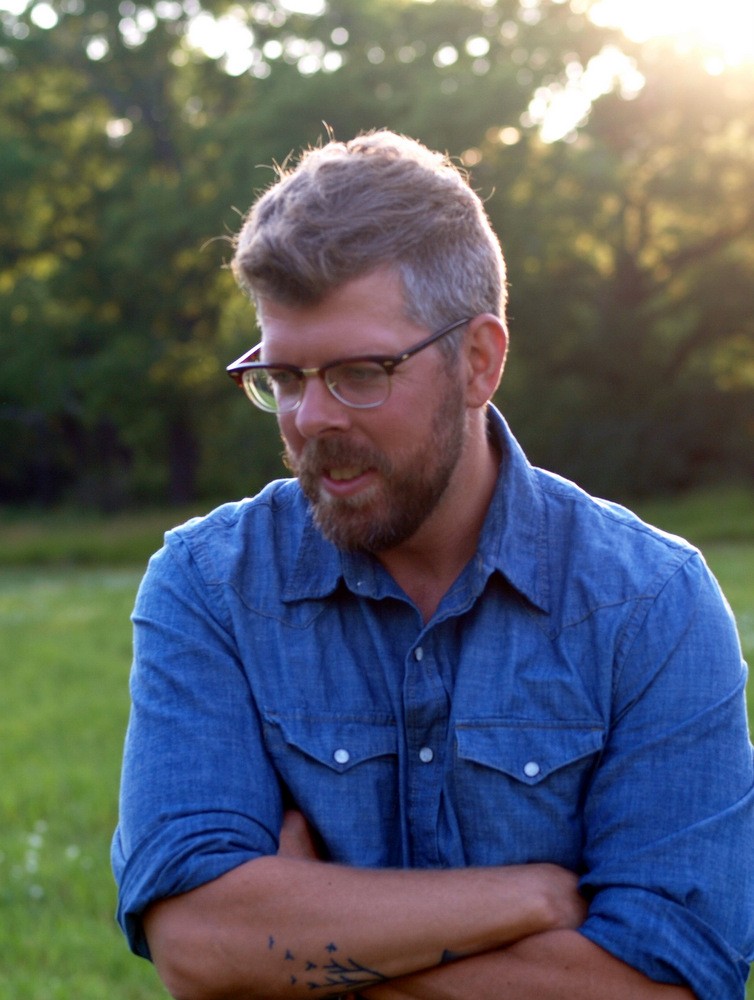 Getting to know Brian Beckwith, Esq.
We wanted to sit down with our co-founder, beard enthusiast, and resident swag purveyor, Brian Beckwith, so our readers could find out a bit more about what makes this guy tick.  For those of you who don't have a lot of time, we'll just give you the quick answer and you can go about your business: it's beer.  For all the rest of us who are trying to avoid work for a bit longer, please proceed.
We invited Brian out to The Little Fleet and knew our invitation wouldn't be turned down. After cruising in and parking his single speed outside, he walked in looking his usual swaggy self, donning the standard denim on no-break denim.  He sat down and without missing a beat switched from the pair of eyeglasses that he wore to coordinate with his avocado-colored bike to a pair he found especially went well with the simple lines and décor of The Little Fleet.  Well played swag purveyor, well played.
So Brian, what's your connection to the area?  Born and raised.  In fact, I've lived here all my life except for 8 months in Grand Rapids, that's how much I love it here. And now that Michigan changed the law a year or so back so you can buy alcohol before noon on Sundays, I think I'm pretty much here to stay.
We breathe a sigh of relief; we've grown especially accustomed to the updates on what beer is on tap when and where across the five-county region. In fact, we're even starting to learn a thing or two; one of which is that we will never know as much about beer as Brian.
If you had to define Northern Michigan in three words what would they be?  Home, food, and hmm….beer?
Right.  Good choices.  How about some of your favorite activities across the seasons?
In winter I love snowboarding with my kids at the Homestead. Spring probably is my favorite season to do outdoor photography. The sun sets early and rises late so it's easier to be out shooting with great lighting. I put my pint of beer somewhere interesting and artistic, like a railroad track or a fence post, put my camera a little cockeyed and boom magic happens.
 In the summer my favorite activity is avoiding tourists for sure.
 All I can think about doing in the fall is mountain biking and sitting by the bonfire to stay warm while sipping on a beer. Fall is easily my favorite Northern Michigan season. I get pretty excited to wear my Patagonia R3 fleece, Patagonia Larry boots, Patagonia Synchilla pullover, Patagonia Fjord flannel shirt, oh the Fezzman long sleeve shirt (great for cycling, breathable and wicking since it's part polyester).  Oh, holy cow totally forgot to tell you this. The fall 2013 Patagonia comes out this week?!  Definitely taking the day off for that one…
Brian??  Yeah  The Q&A? Oh, right, right.
In winding up, we think everyone would like to know what they can expect to see you covering as a contributor in the coming posts.
As much as I really love the outdoor beauty this area has to offer, and taking photos of beer.  I'm looking to expand my horizons.  I'm hoping to do more and I really like to photograph people, so am thinking I'll photograph people drinking beer?
On a serious note, Brian lives in Traverse City with his lovely wife Bridgett and two awesome kids, Izzy and Jack. His day job is CFO at Short's Brewery. It is true that Brian knows the Patagonia line of clothing by heart, and in addition finds style inspiration from lumberjacks, surfer Keith Malloy, Philip Crangi, and Nick Wooster.
Copyright &copy Northern Swag. Hosting by SodaServer.com