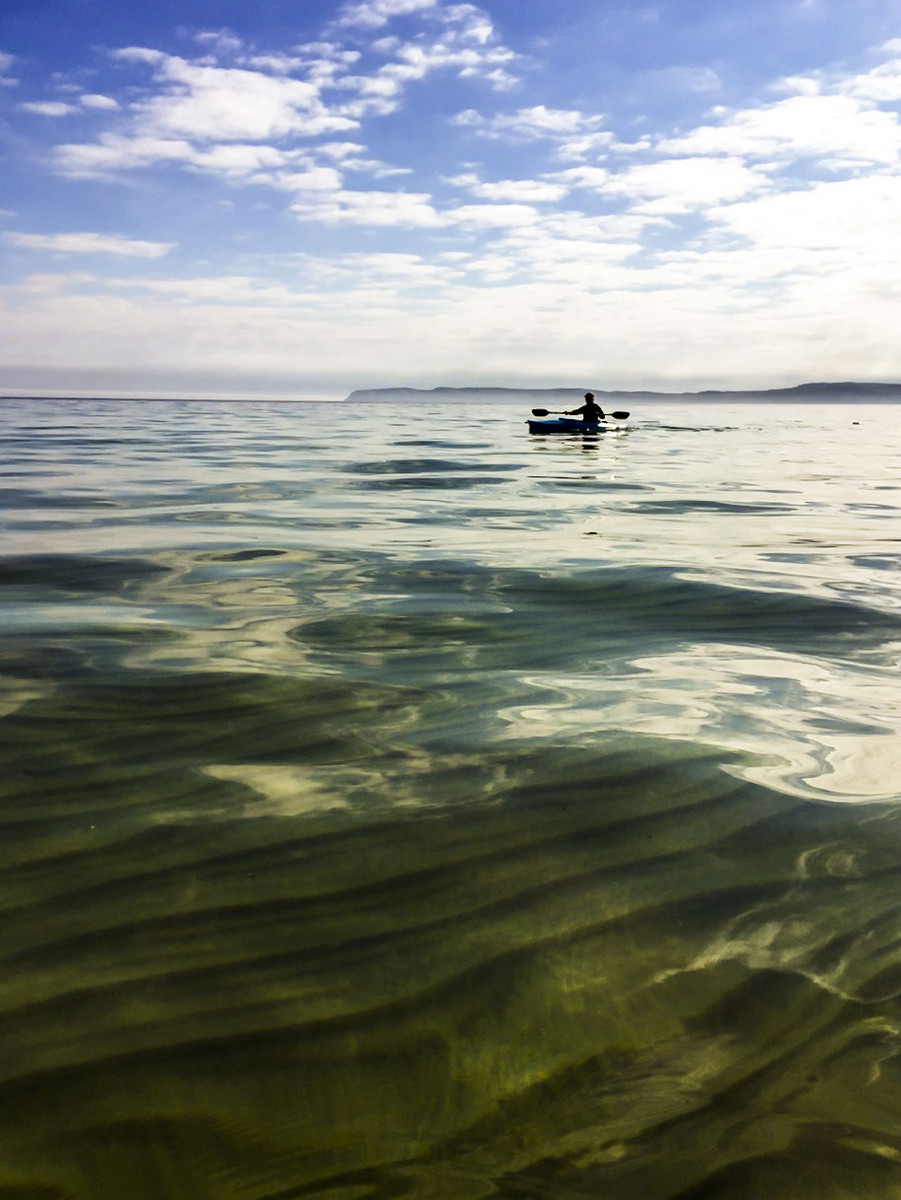 I moved back to the Traverse City area almost ten years ago (giant gulp at how time flies). I quickly realized that the things that once occupied my time in Chicago would need to change. Over those ten years, I have lost, on average, a pair of high heels every year and picked up a new outdoor activity in their place. Four years ago it was cross-country skis (this year I think I actually skied faster than walking). Two years ago, it was the road bike. Last year, the clip-on pedals for the road bike (SCARY addition that deserved its own year and that luckily only resulted in one near-death experience). And this year, after borrowing everyone else's kayak way too much, I purchased my very own. We picked up a few of these Michigan-made recreational kayaks on sale at K-Mart, of all places, for $180 apiece. "K-Mart is still open?" you ask, followed by, "Does it float?".  The answer to both questions is yes.
Mind you, I am no expert and far from a gear snob (goes without saying after mentioning K-Mart, huh?), but I have been really pleased with the boat. It is steady enough for my totally ungraceful launches, paddles smoothly, and, most importantly, lets me get out on all the Northern Michigan fresh water we are so lucky to live near.
For this weekend's outing, we headed west from the Coast Guard Station at Glen Haven, on the forecast of 0-2 mph winds. Given my assessment of Michigan weather forecasts' accuracy at 50%, seems about right that we had 0-2 mph winds for half the trip and a bit of choppy waves for the other half. Spring paddles have the amazing benefit of crystal clear waters but come with the added risk of a hypothermia-inducing tip! We stayed as close to shore as we could, while still avoiding the gnats, and cut our original plans short as soon as the waves picked up.
Turns out blue light specials do alright maneuvering around a sleeping bear. I'm forecasting plenty of return trips to paddle this route and I can guarantee my forecast will have an accuracy well-above the Weather Channel's.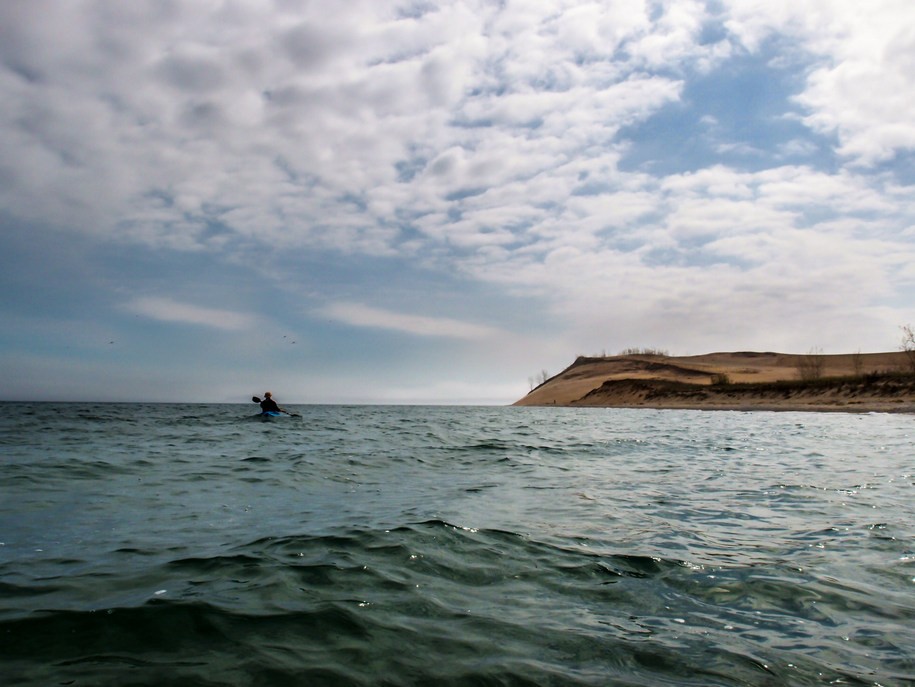 At over 70,000 acres, Sleeping Bear Dunes National Lakeshore offers plenty of room to roam. One of my favorite ways to enjoy the Lakeshore is in a kayak, and with 35 miles of pristine Lake Michigan shoreline, it's pretty easy to find a quiet place to explore.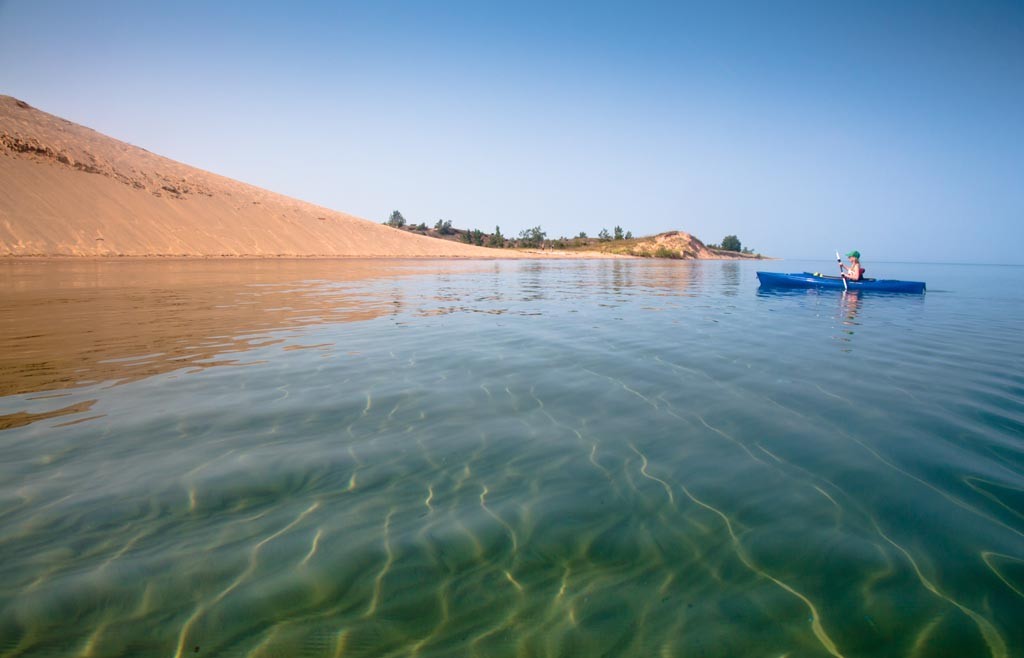 Last month when the weather forecast called for calm winds, blue skies, and warm temperatures on a Saturday morning, a sight-seeing tour of the world's largest freshwater sand dunes by kayak seemed like a great idea. I talked fellow Northern Swag contributor Kim Schwaiger into joining me with promises of stunning views and – given the 6 am departure – plenty of coffee.
We had the beach and lake to ourselves as we unloaded the boats and paddled into the Big Lake toward Sleeping Bear in the pre-dawn light, taking in the views both behind and in front of us.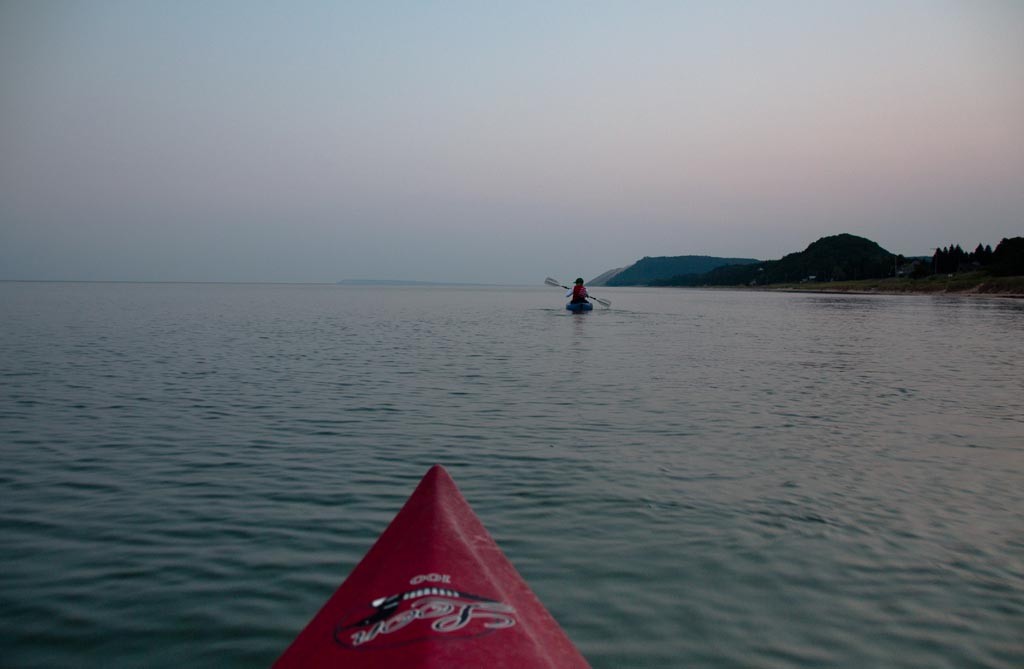 The sun began to rise as we made our way up the lake, and finally emerged from behind the hills and dunes as we passed the outlet at North Bar Lake, illuminating the landscape as we paddled north.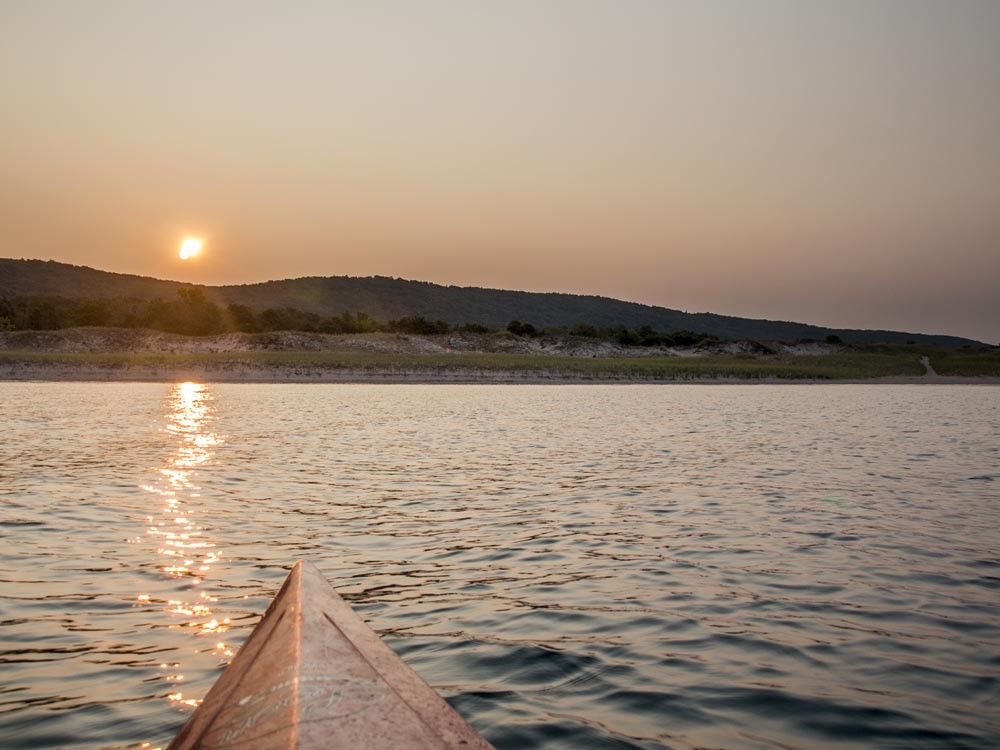 The view from the overlook atop Pierce Stocking Scenic Drive is one of
my favorite views in Michigan, but seeing the 450-foot face of Sleeping Bear Dunes up close from a kayak wasn't too shabby either.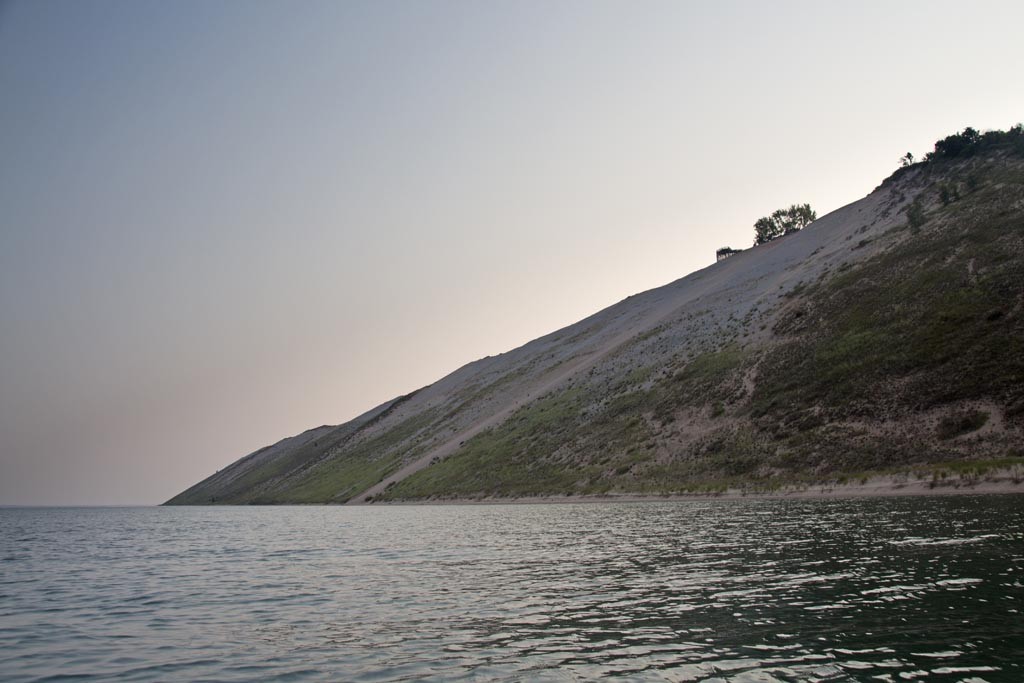 As we passed in front of the dunes, the light breeze from the east disappeared, turning the surface of Lake Michigan to glass, which doesn't happen often, creating plenty of photo-ops.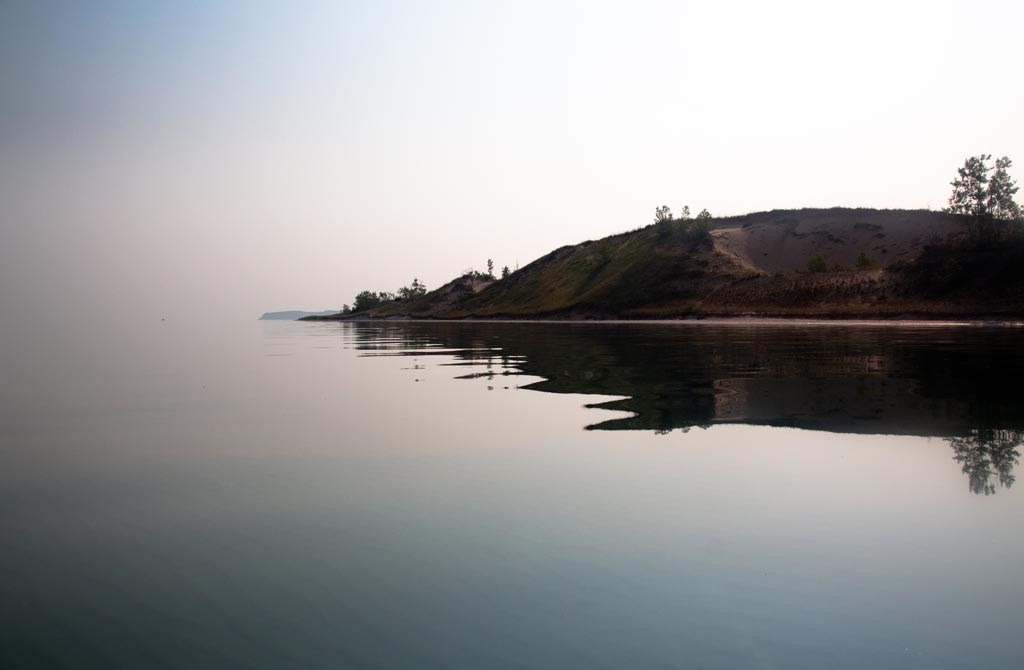 As we continued on, the sun rose above the dunes, highlighting the crystal-clear water and the ridges of sand below.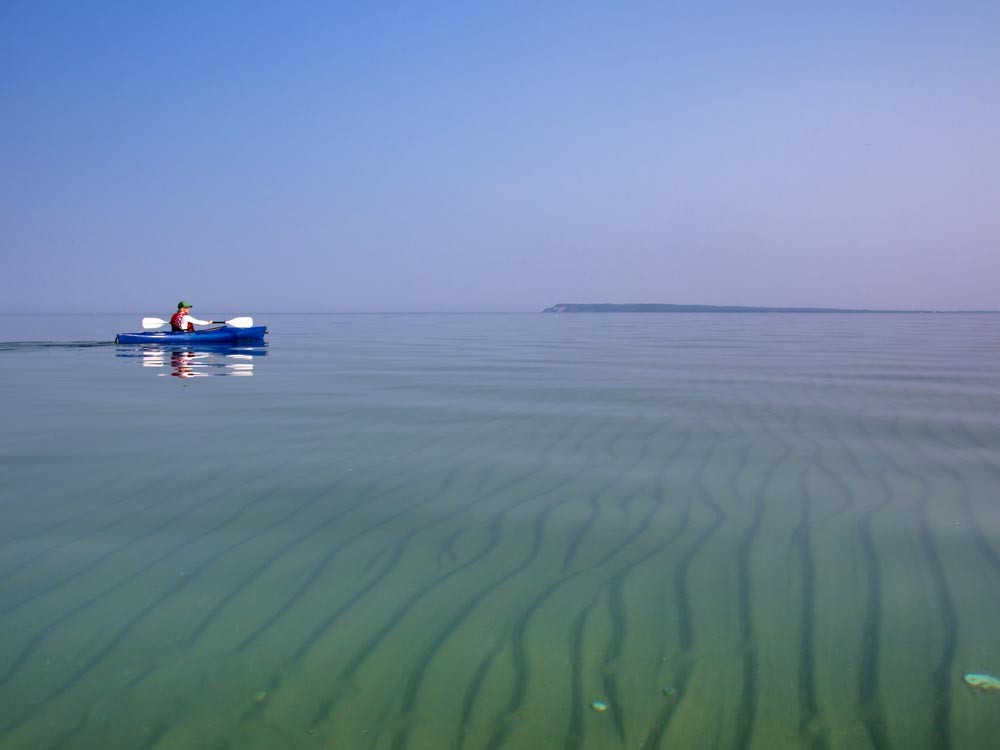 Rounding Sleeping Bear Point, conditions were pretty much perfect. We couldn't help but stop to soak up the sun and take in the surroundings before continuing on to our destination at Glen Haven.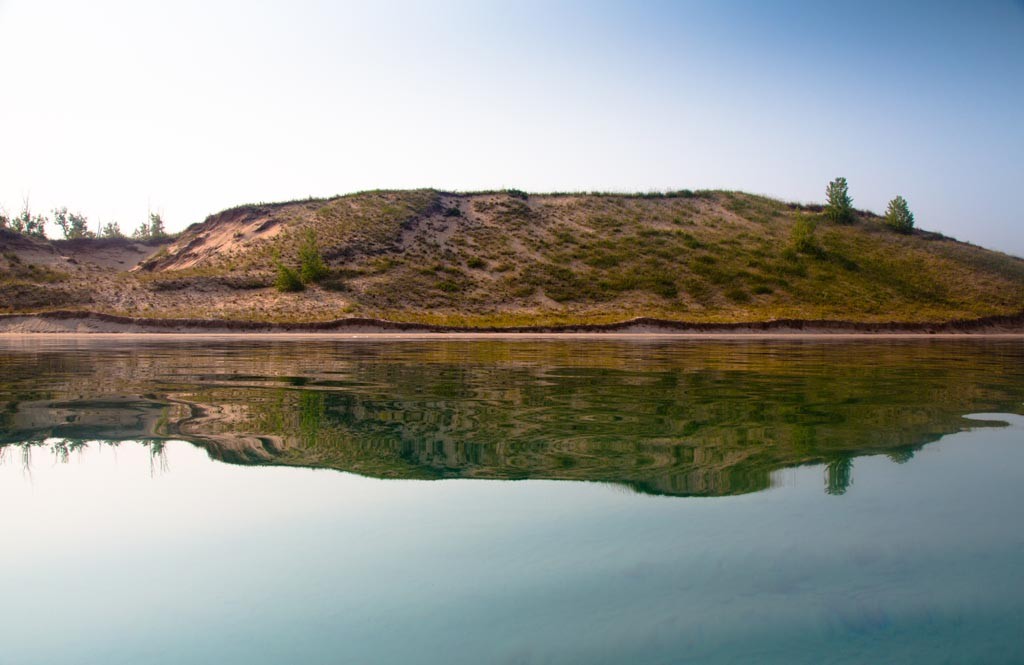 I've paddled on Lake Michigan along various sections of the Lakeshore a half-dozen times or so, and there are a few things I've learned along the way.
Respect the "big water." Lake Michigan is a massive body of water and can turn from calm to surly in a matter of minutes. Even if you're an experienced paddler, don't take unnecessary risks. We stayed pretty close to shore for the duration of our route.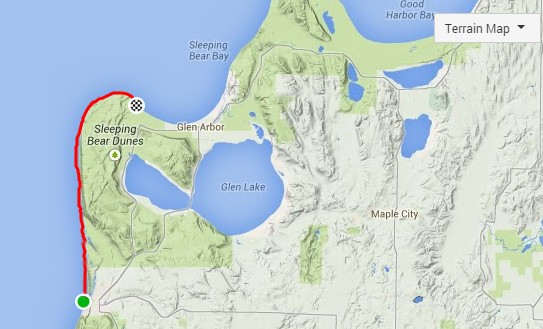 Wear a life jacket. You never know what might happen, and your safety is worth it.
Bring plenty of water and a snack to provide an energy boost mid-paddle.
Get a dry bag. We used these for our cameras and cell phones.
This latest paddle along the shoreline of Sleeping Bear was an amazing experience. Our window of favorable conditions is closing quickly for this year, but if you live in the area or are planning a visit next summer, a kayak offers a unique point of view of this beautiful landscape.
Steps from where the annual polka fest occurs each year in Cedar lies the Cedar River, a
hidden treasure that couldn't be more different than the rambuctious, crowd-filled festival we tend to associate with its namesake town.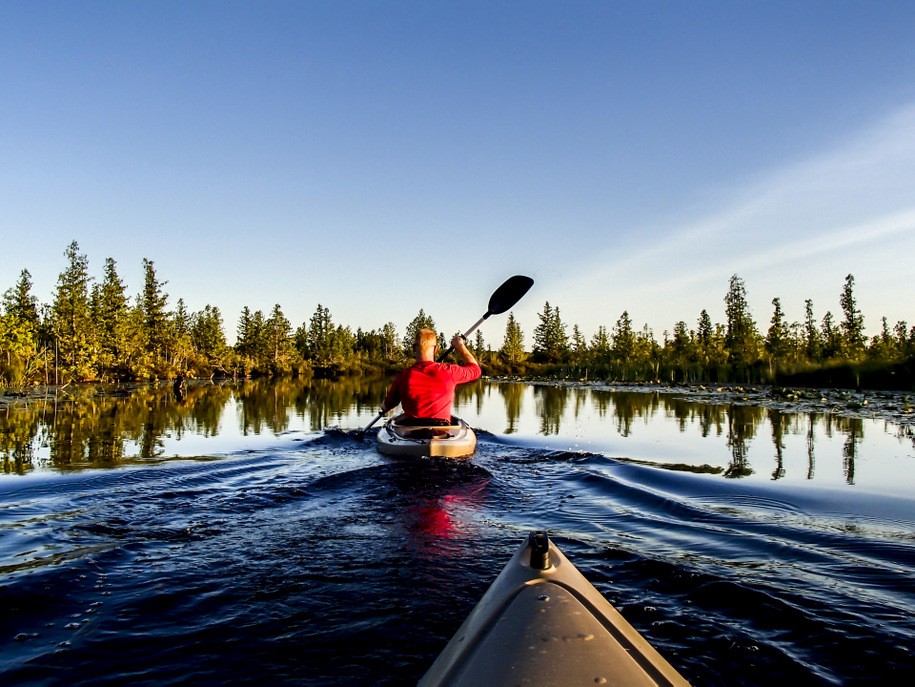 The kayak from Cedar to Lake Leelanau has been on my bucket list for over a year. I had been on the river once before and had seen first-hand that the spot not only offered serenity for an evening, but hold onto your shorts…BIRD SIGHTINGS. So I was determined to go again and make it all the way to Lake Leelanau this time, a 7-mile kayak round trip that includes a section preserved by the Leelanau Conservancy.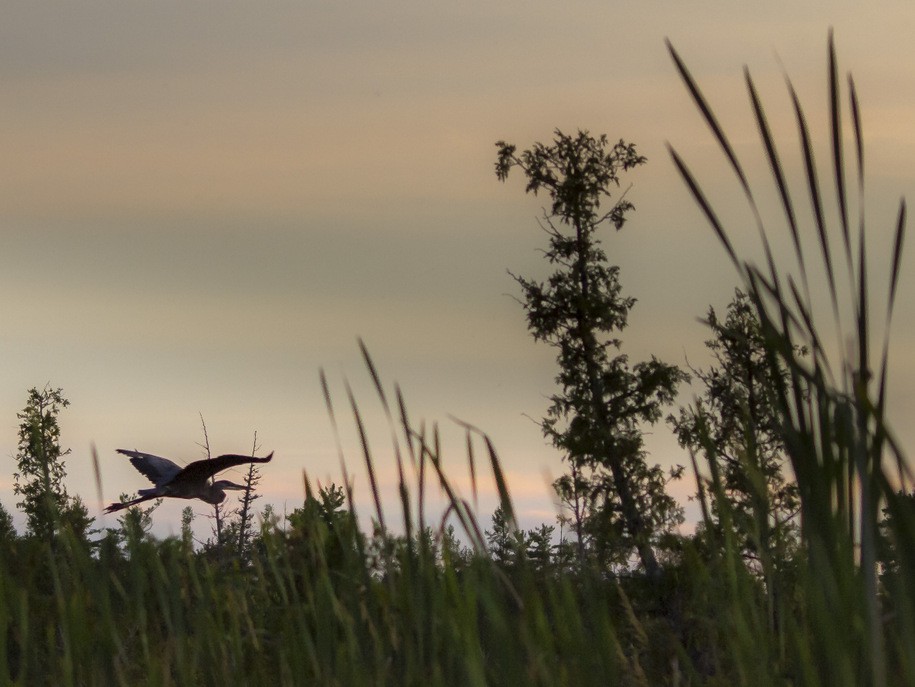 Paddling on this river is different than the better-known Platte or Crystal outings for a couple of reasons. One, the river is deep enough to accommodate motorized boats, so while you won't see many people at all on this paddle, the folks you do see can vary from fellow paddlers to fishermen who may take out their frustration of an unsuccessful evening by full-throttling it past you, leaving a wake of waves and gasoline fumes. Two, while you may have to avoid some wake, there are significantly fewer obstacles of Dorito-eating tourists and floating, beer-laden coolers. Don't get us wrong, we love Doritos, beer, and tourists; just not kayaking around the them tied together en masse.
The night we were out, we ran into several herons, cedar waxwings, muskrats, and some nice folks out for a sunset cruise that kindly offered us both a tow back to the boat launch and some adult beverages. Although we decided we preferred the self-propelled route, we did graciously accept a glass of wine and a bottle of beer for the return trip. Thank you pontoon booze fairies!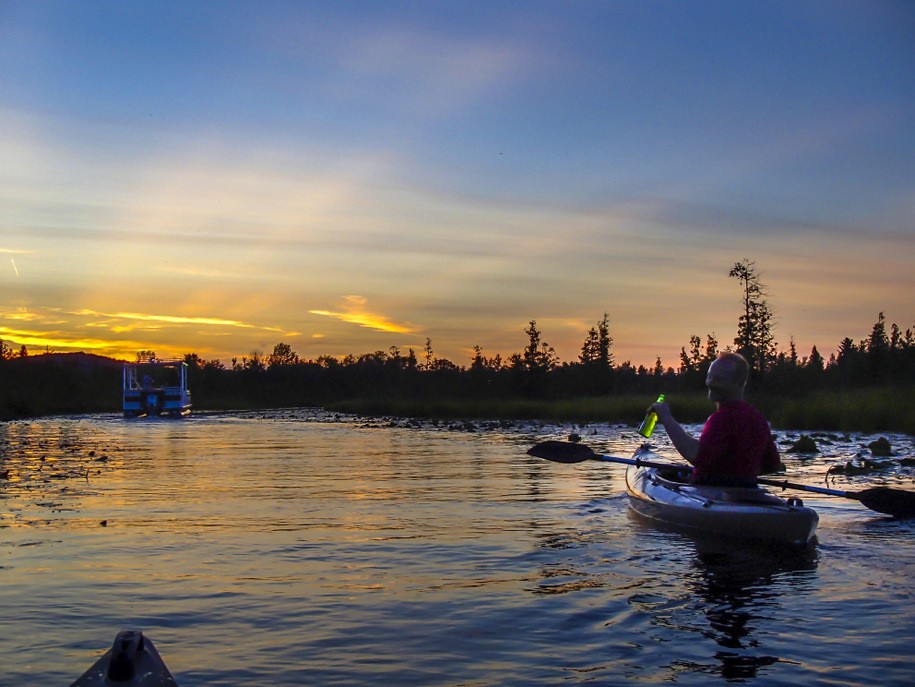 Our parting tips:
1. This trip can take up to three hours and you will work up an appetite. Bring snacks (Doritos come to mind).
2. Once you have passed the age of twelve, it is no longer acceptable to yell at your companions for scaring off the blue herons before you have a chance to snap a photo. Don't do it.
3. Watch out for stumps lurking under the water. Stumps are to your kayak what icebergs were to the Titanic…or something a little less dramatic.
4. If this isn't on your bucket list, ADD IT. Then be sure to make it happen. You will be amazed at the solitude, serenity, and truly unique experience that lies hidden behind the softball fields, polka tent, and meat markets of Cedar, Michigan.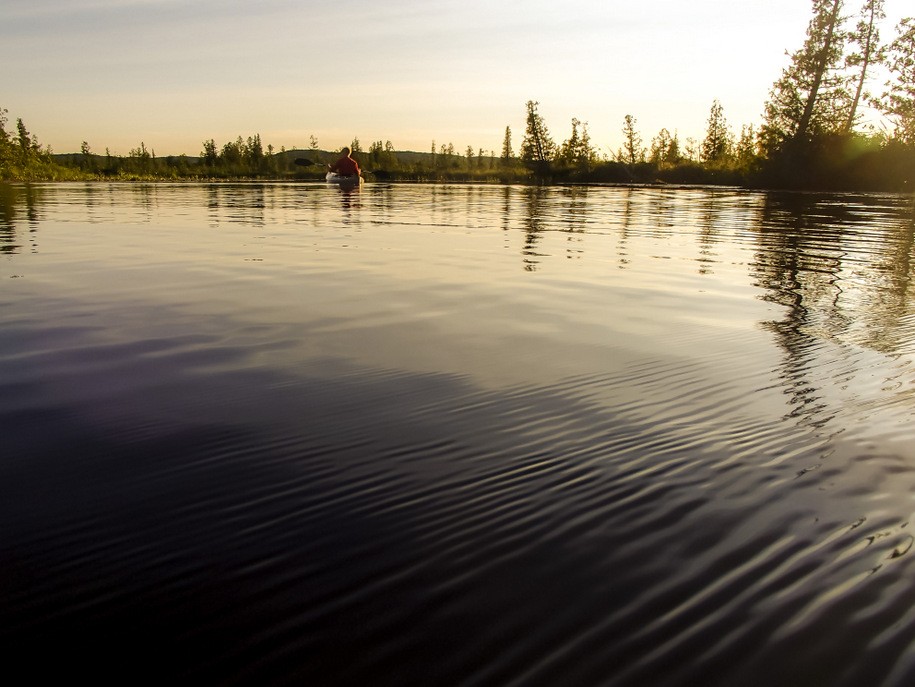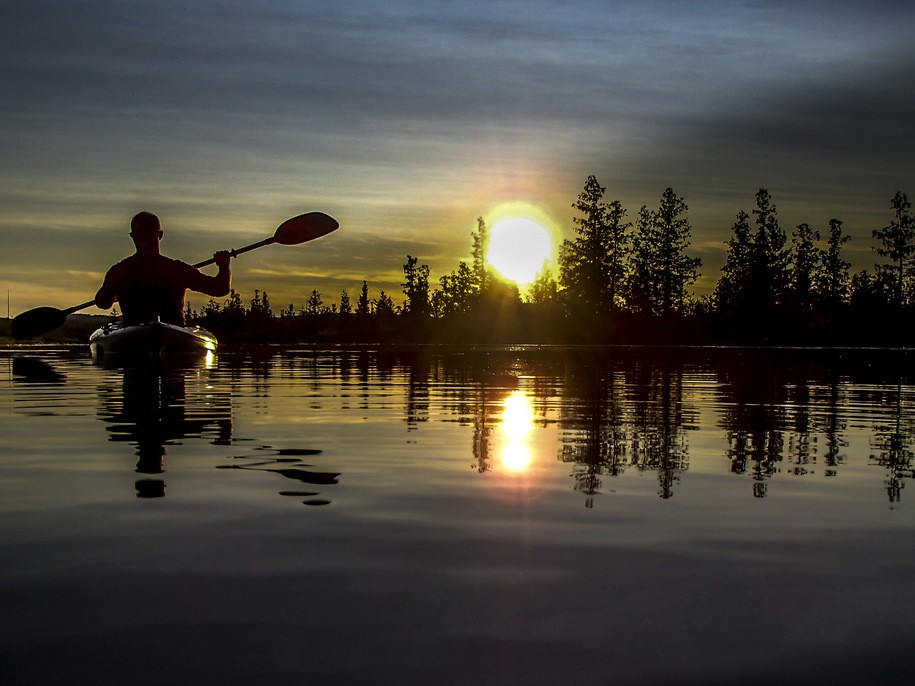 Copyright &copy Northern Swag. Hosting by SodaServer.com