Evening Kayak on the Cedar River
Steps from where the annual polka fest occurs each year in Cedar lies the Cedar River, a
hidden treasure that couldn't be more different than the rambuctious, crowd-filled festival we tend to associate with its namesake town.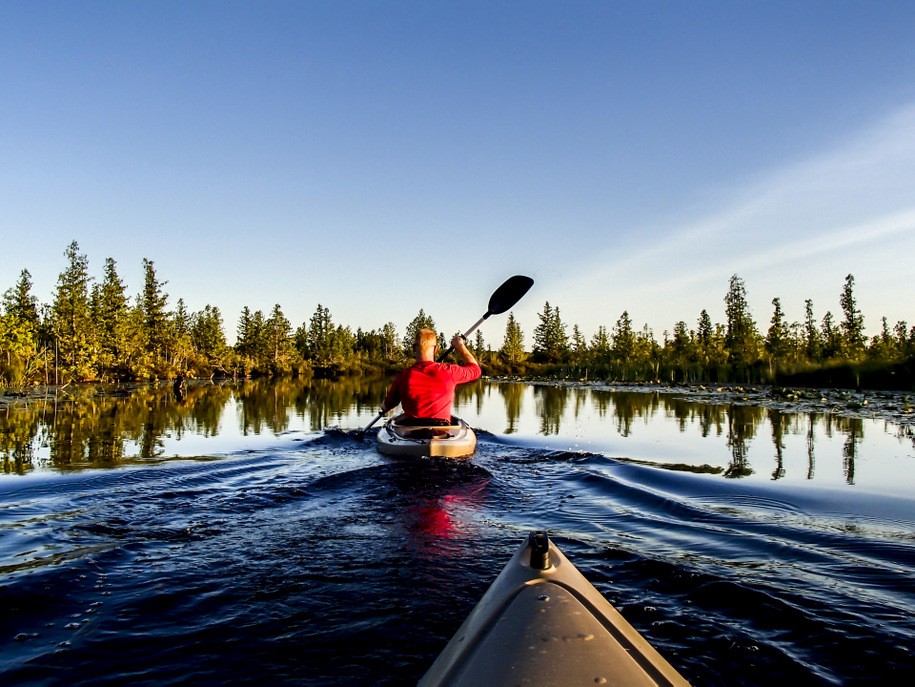 The kayak from Cedar to Lake Leelanau has been on my bucket list for over a year. I had been on the river once before and had seen first-hand that the spot not only offered serenity for an evening, but hold onto your shorts…BIRD SIGHTINGS. So I was determined to go again and make it all the way to Lake Leelanau this time, a 7-mile kayak round trip that includes a section preserved by the Leelanau Conservancy.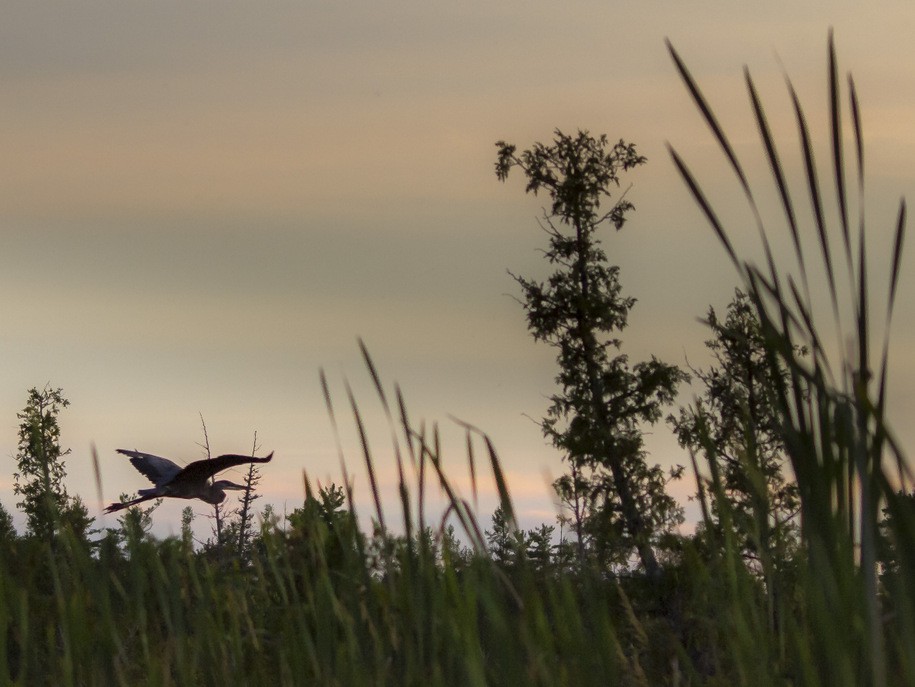 Paddling on this river is different than the better-known Platte or Crystal outings for a couple of reasons. One, the river is deep enough to accommodate motorized boats, so while you won't see many people at all on this paddle, the folks you do see can vary from fellow paddlers to fishermen who may take out their frustration of an unsuccessful evening by full-throttling it past you, leaving a wake of waves and gasoline fumes. Two, while you may have to avoid some wake, there are significantly fewer obstacles of Dorito-eating tourists and floating, beer-laden coolers. Don't get us wrong, we love Doritos, beer, and tourists; just not kayaking around the them tied together en masse.
The night we were out, we ran into several herons, cedar waxwings, muskrats, and some nice folks out for a sunset cruise that kindly offered us both a tow back to the boat launch and some adult beverages. Although we decided we preferred the self-propelled route, we did graciously accept a glass of wine and a bottle of beer for the return trip. Thank you pontoon booze fairies!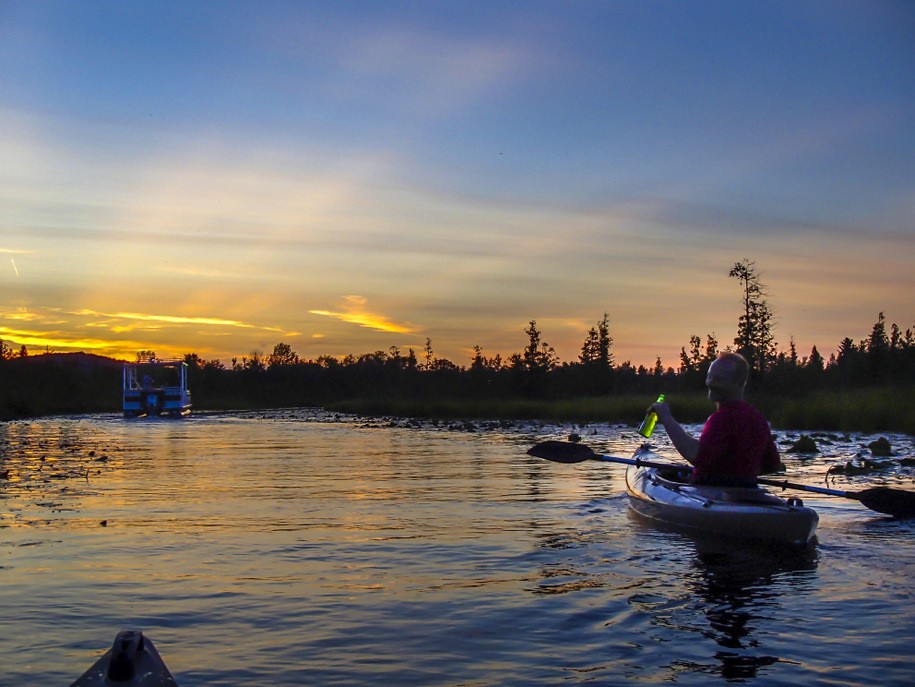 Our parting tips:
1. This trip can take up to three hours and you will work up an appetite. Bring snacks (Doritos come to mind).
2. Once you have passed the age of twelve, it is no longer acceptable to yell at your companions for scaring off the blue herons before you have a chance to snap a photo. Don't do it.
3. Watch out for stumps lurking under the water. Stumps are to your kayak what icebergs were to the Titanic…or something a little less dramatic.
4. If this isn't on your bucket list, ADD IT. Then be sure to make it happen. You will be amazed at the solitude, serenity, and truly unique experience that lies hidden behind the softball fields, polka tent, and meat markets of Cedar, Michigan.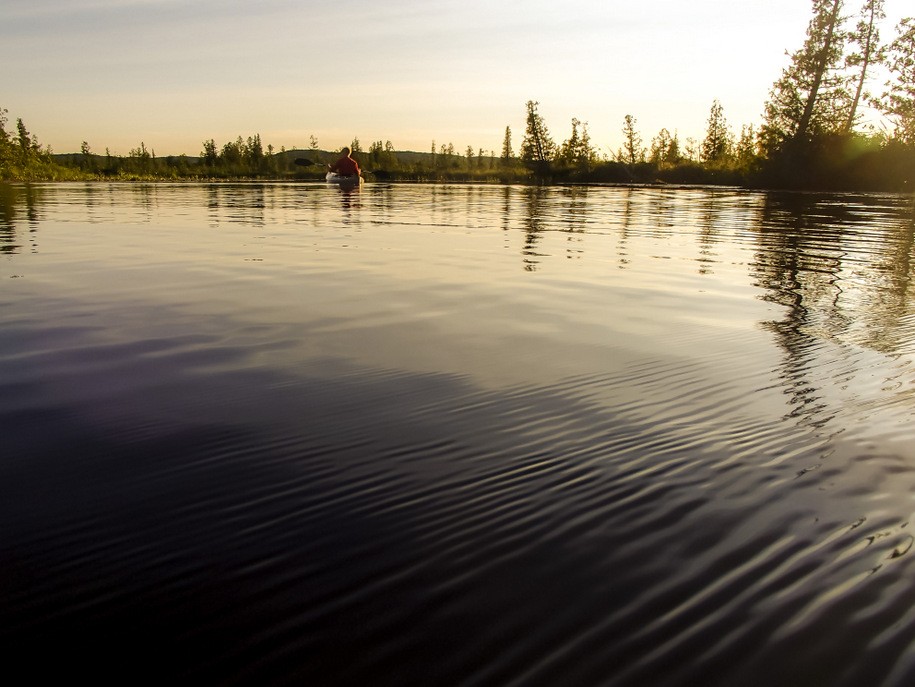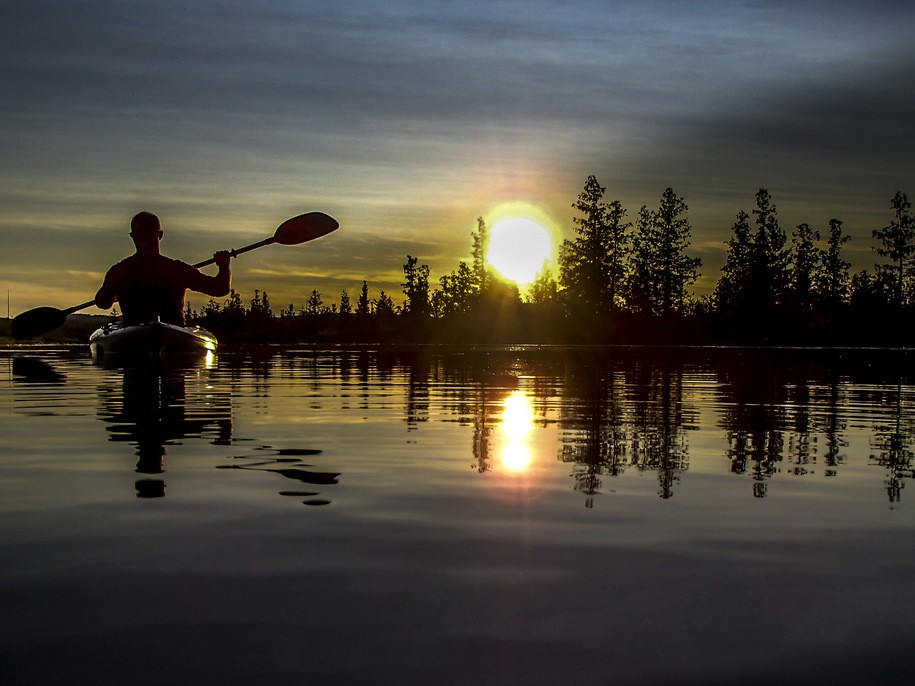 Copyright &copy Northern Swag. Hosting by SodaServer.com