Twigs & Swigs No. 4 – Boardman Lake Trail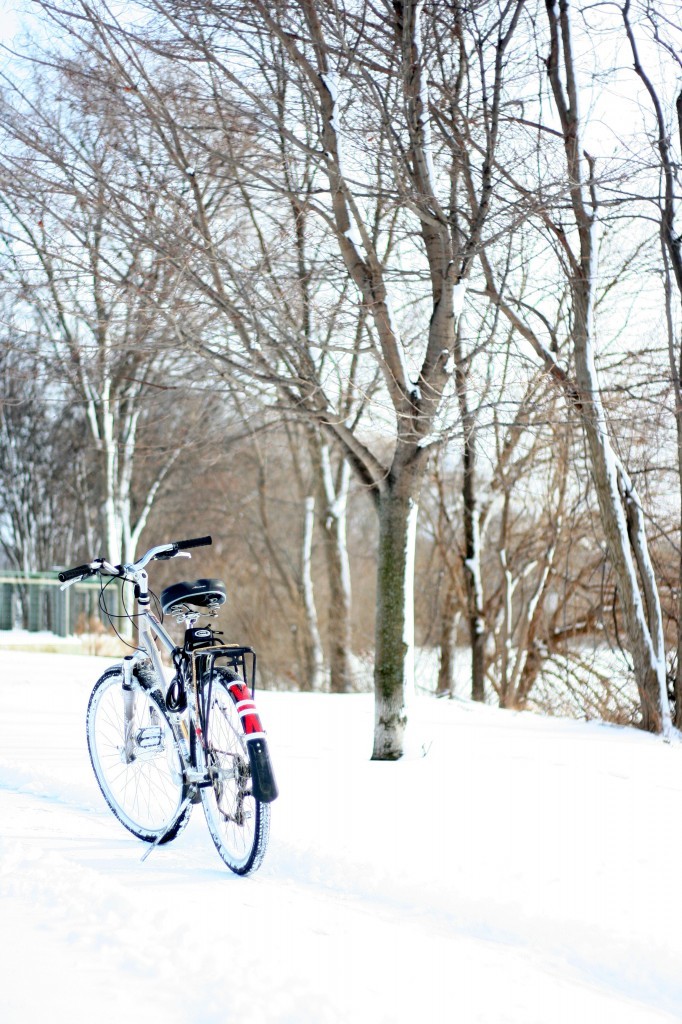 When wanting some fresh air my instinct is to head as far from town as I can. But I don't always have time for such an excursion. Fortunately I've found a few spots right in town where it feels like I'm miles away from everybody. One of these spots is the Boardman Lake Trail, part of the TART trails network. We actually live a short walk away from the trail, so not needing to pile the kids and dogs into the car is an added bonus. But if you must commute, I recommend parking behind the public library, at Hull Park. Also a suggestion; when it's below zero out, you can park at The Filling Station and walk 300 yards down the trail to take some pictures then go inside and drink beer. I'll shamefully admit that's what we did. Even the kids, who will play outside in a monsoon, participated in this "hike" under protest.
The first few hundred yards heading south from the library do run along Woodmere Avenue, but eventually the trail veers west away from the noisy traffic. From there you'll be hugging Boardman Lake all the way to Logan's Landing, where it currently ends (there are future plans to extend it all the way around the lake). The trail is a mix of pavement and crushed gravel and there are a few nice lookout spots, especially to catch the winter sun setting.
And what makes this a great addition to the Twigs & Swigs series is that since you're in town you have plenty of options for grabbing a beverage. But if heading a few blocks to downtown is too far, right at the north end of the trail is the Filling Station, which we reviewed this summer. So while you can get some good info there, let me just say that their brick-oven pizzas and hand-crafted beer were a perfect end to a cold & blustery day out on the trail.
Copyright &copy Northern Swag. Hosting by SodaServer.com