The Filling Station
We rode our bikes to The Filling Station the other day, which is a new restaurant in TC. We sat outside and played Frisbee and there was live music by Mike Moran. I really liked his music a lot, and my mom and I danced together to one of his songs. I also got to meet him, which was
really cool. When it got darker the lights hanging overhead shone brightly and it was an inviting
atmosphere.
I ordered locally made pomegranate lemonade mixed with soda water. It was a very bright, bold pink colored drink, with a lot of small fizzing bubbles. The pomegranate lemonade was kind of fun to drink, and I could feel the little bubbles popping on my tongue when I took a sip. It was very refreshing, especially on this summer night. For dinner I got the Burlington Northern pizza, which had garlic oil, roasted garlic cloves, red onions, pear, prosciutto, brie, parmesan, and was topped with a balsamic reduction. I really liked this pizza, especially the pears, which made it different from other pizzas I've had. My brother got The Overnighter. It had garlic oil, sesame seeds, herbs, parmesan, and mozzarella. I tried a slice of his too and it was very tasty.
For dessert we had the S'mores Caboose pizza. It had Nutella, graham cracker crumbs, marshmallows, and was drizzled with caramel and chocolate. It was very rich and tasted like I was eating a real s'more!
The whole Northern Swag team was there at the Filling Station. Overall, the night was very enjoyable and I definitely want to come back here soon.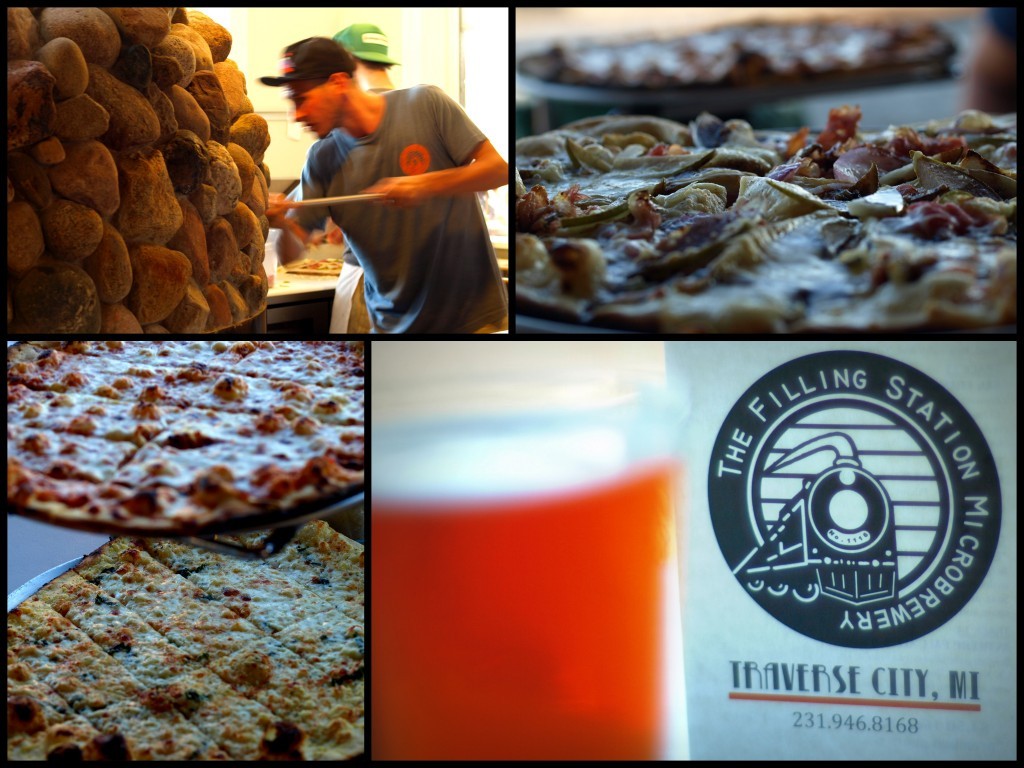 Copyright &copy Northern Swag. Hosting by SodaServer.com