Drummond Island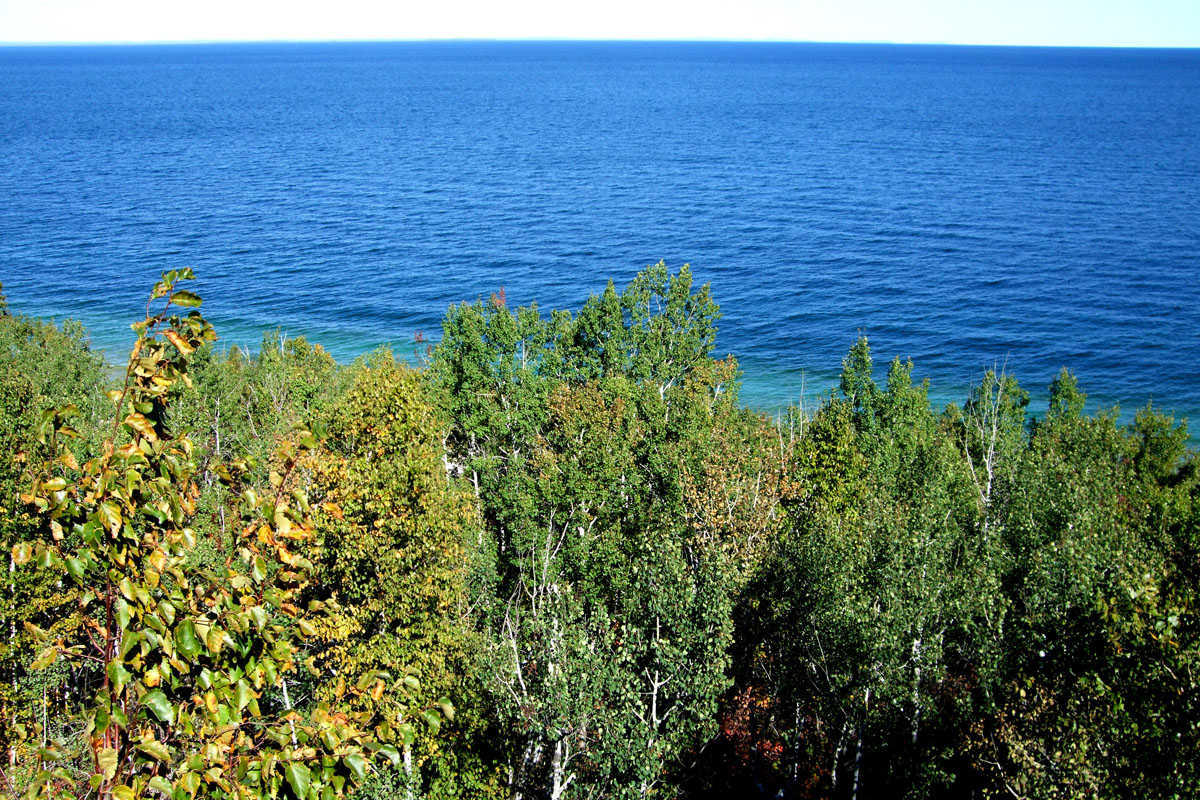 My annual vacation to Drummond Island Michigan started when I was around 12 years old. My parents always made the 4 hour trip from Traverse City an adventure. We start off stopping in Atwood, MI for doughnuts, and sweets at Friske Orchards. Then head to Charlevoix for exactly one hour of shopping (the allotted time given by my dad which is essential for my mother and me). After that, a quick jaunt to Cheboygan where we check out  one of the largest nautical novelty shops around, Sea Shell City. After stocking up on shells we hike up the World famous Castle Rock in St. Ignace. The Rock rises almost 200' above the surrounding area with amazing views of over 20 miles. Followed by a trip to the Mystery Spot which is unexplainably awesome.
Drummond is an oasis of wildlife. Deer are a very common sight, with the occasional bear lumbering by. Deer hunting is the reason my family purchased property and built a cabin on the Island. They discovered the area years ago and fell in love with the peaceful, simple atmosphere that everyone desires while on a vacation (along with all the deer!).
By the time we hit the D.I. Ferry and arrive on the Island it takes about 20 minutes to get to our cabin. A stop at one of the 3 local bars is necessary after the long drive. Chuck's Place Bar and Grill is truly the definition of "down home" country atmosphere. The friendly hospitality is as great as the food! Another stop during our trip is a place called Esther's Authentic Mexican Food. Esther was born and raised in Mexico and can cook up some spicy delicious treats. Typically one of the nights we stay in and my Dad deep fries just about anything for dinner. My favorites are chicken wings, French fries, and deep-fried Oreos!
While on Drummond we pack up the cooler and take a day trip ride on the four wheelers up to Marblehead Mountain. Marblehead is located at the easternmost point of the Upper Peninsula. It rises only 100′ above the waves but commands sweeping views of northern Lake Huron and Canada. Marblehead is a truly remarkable place, well worth the muddy, wet, and steep excursion. There are so many other things you can experience on the Island. Ricks Sports Shop for hunting and fishing advice; swimming at Big Shoal Beach; golfing at The Rock, where you are guaranteed to see deer; hiking the trails searching for Puddingstones, a beautiful and rare rock found on the Island; Shopping at the Four Corners (Drummond's "downtown"); shooting skeet; and of course enjoying a drink with family and friends around the fire.
One of my absolute favorite parts about Drummond are the people. Every single person waves at you when they drive by! They are so incredibly welcoming and love to talk about their unique paradise. I will admit, after spending a few days it's hard to leave such a serene dwelling. Without city light for miles the stars are brighter than you will ever see. I'm so lucky that Drummond Island will be a part of my life for many years to come.
Drummond Island is located one mile off the eastern tip of Michigan's Upper Peninsula, only 60 miles from the Mackinac Bridge. It is one of the largest Islands in Lake Huron & the largest freshwater island in the United States.  Over two-thirds of the island is state land, so there is lots of access to the outdoors. Visitors to the island can arrive by airplane, boat, or ferry (departs from DeTour Village and can carry your car or snowmobile). I suggest you visit!
Copyright &copy Northern Swag. Hosting by SodaServer.com