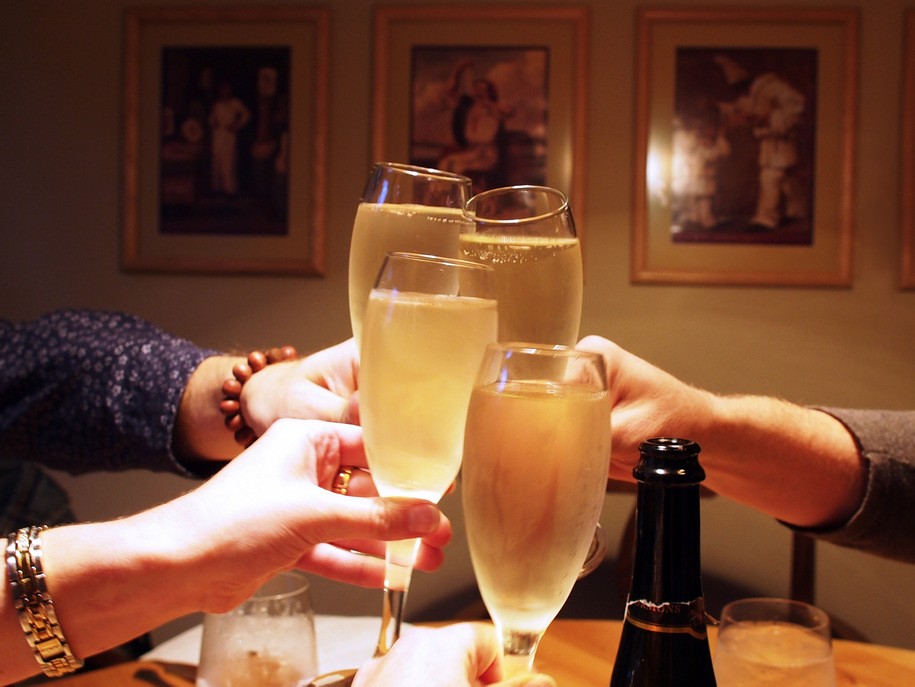 We are lucky to live in a foodie town with a decent number of amazing restaurants for our population-size. In fact, Traverse City has been recognized nation-wide for its restaurant scene. Granted, we don't live in a big city where you can try new places just by hopping on your trusty public transportation and getting off a few stops down the route. Hold up, strike that. Enter BATA and Nonna's, the signature restaurant at The Homestead Resort.
Our crew pulled up the weekday schedule of the Village Loop running out to Glen Arbor and figured out that we could hop on the 5:30 bus at Hall Street and get off 45 minutes later at The Homestead, where Nonna's can be found nestled in "the Village". With reservations at 6:15 we had two hours plus to enjoy some good conversation, an amazing five-course meal, and a drink or two (priorities people) before catching the last bus back to Traverse City at 8:34.  Check out a quick video of our ride on the new and updated BATA below.
BATA to Nonna's from Northern Swag on Vimeo.
As for the restaurant, it's not every restaurant that is worth putting in a little extra effort to visit (although riding a bus while singing along to our favorite tunes with a super fun driver on the way home isn't much effort if you ask me). But Nonna's is worth every effort and then some.
We were wowed by Chef John Piombo's creations. By special request, he fed us a pescatarian tasting. The chef started us off with grilled calamari with taggiasche olives, capers, and basil, (yum, especially enjoyed with a nice bubbly). Following was a deliciously refreshing arugula salad with a pistachio vinaigrette, stuffed lobster tail prepared in a unique Italian manner, and mushroom risotto with truffles (my personal favorite and chef's specialty). You might think our stomachs couldn't hold much more, but we went ahead and dug into a main course of  barramundi with a side of roasted squash.  To feel extra glutenous we enjoyed some chocolate mousse with raspberries for dessert accompanied by Chef's homemade limoncello.
Nonna's motto is simple, unpretentious, good, and they don't disappoint. Chef John brings the skills he learned from his years living in Genoa, Italy with his Spanish mother and Italian father to the kitchen and his life-long interest in cooking shines through.
The wine list is extensive, impressive, and local wines are well represented. We went out of region however, and ordered up bottles of both the Clos du Val Pinot Noir & the Rombauer Cabernet Sauvignon. Both wines stood well on their own, but also complimented our Mediterranean-style meal wonderfully.
Add stellar service, plenty of cozy private dining areas with natural stone fireplaces , and a change of scenery, and Nonna's is a must visit. For us it instantly became a must return.
Full disclosure: Chef John is not only an awesome chef he is also my daughter's soccer coach where he has to deal with a lot of this. Check out some photos of him in action here and here. In fact, all the girls got their own personal visit to the restaurant after the season. It's never been so easy to get clean plates out of 12 8 and 9-year-olds.
Click on the thumbnails below for more photos.
Copyright &copy Northern Swag. Hosting by SodaServer.com