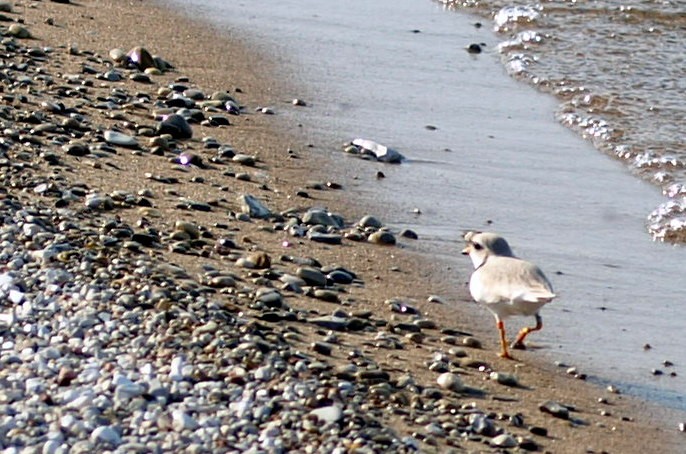 Did you know it's nesting season for the piping plovers (preferred pronunciation is like lover with a 'p':  Thank you to my mom and her steadfast partner in all things grammar and pronunciation, Mr. Webster, for the clarification)?  Did you also know that there are currently only about 6,500 of these little lovers with a p in the world, and that some happen to be right here, right now, in the Sleeping Bear Dunes National Lakeshore having babies?
I had come upon a post about a particular piping plover in the park they call "Rocky" that grabbed my interest.  Rocky, the story goes, couldn't quite get his act together at the beginning.  He would sit on his scrape (nest) of rocks instead of the real scrape of eggs, while his unapproving mate looked on.  I think she was even overheard mumbling under her breath, "How did I fall for this dude's stone tossing?" Each year though, Rocky got more "with it."  The next year, apparently still adept at stone tossing, he attracted another mate.  When the time came he sat on some eggs (although he couldn't help himself from sitting on some rocks too).  The next mating seasons he finally sat on all eggs and only eggs, and even became a "normal dad" the post says.
I went to the park this weekend in search of some inspiration and in search of Rocky.  Walking along, swatting the gnats away, engrossed in my thoughts, he appeared (or at least a lover with a 'p' appeared, but please don't discourage me by saying it wasn't Rocky).  He walked with me for only a bit, after all a normal dad has obligations!  But, I had enough time to snap a photo and left the encounter feeling lucky to have made his acquaintance.
I think we all relate to Rocky's story.  After all, we all disappoint ourselves and others at times, we may even sit on some rocks by accident at one time or another, but we have the hope of improving and finding eventual success.  We commend your improvement Rocky and say "Good on ya."  Way to do your part in improving the 6,500 figure.
The view from the scrape…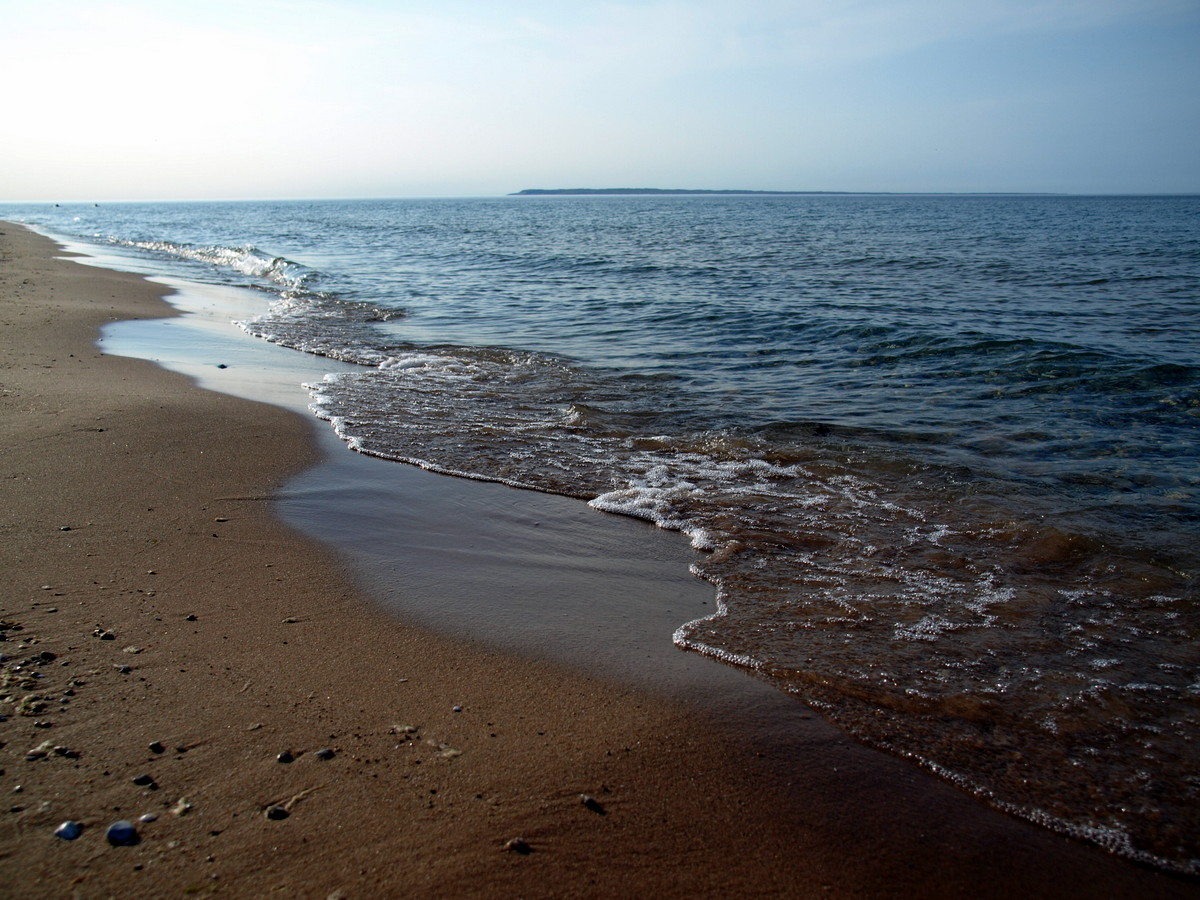 Copyright &copy Northern Swag. Hosting by SodaServer.com