Unleash the Funk: Soul Step Dance Studio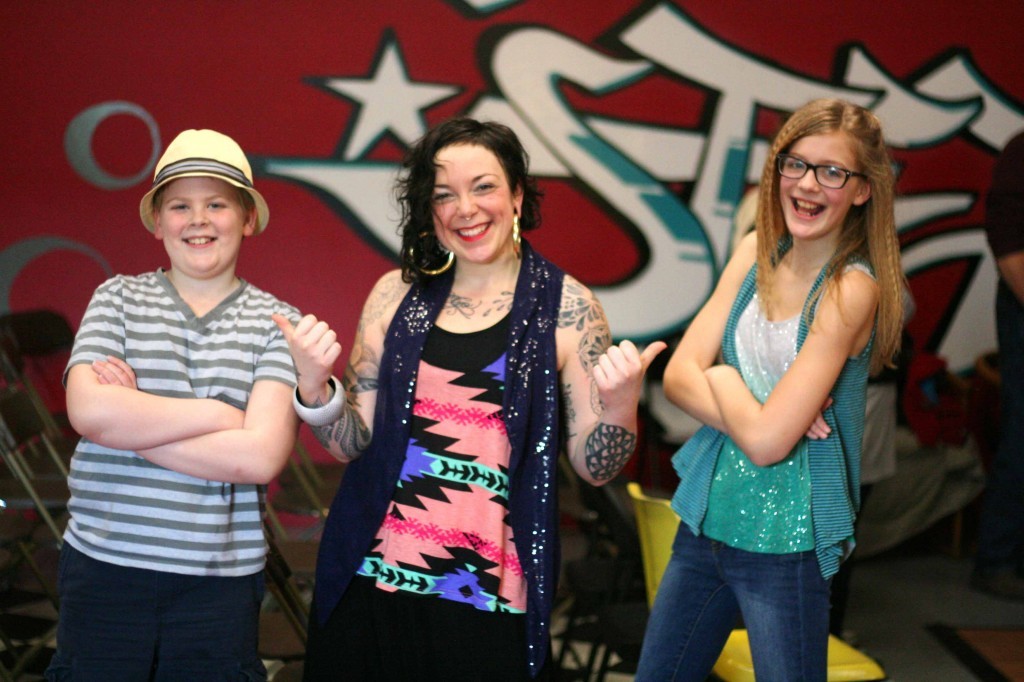 I've been dancing at Soul Step for four years now. I started when I was about seven, even though the age for that group was nine and up. But that didn't stop me! I'm so glad I do hip hop. It's a huge inspiration for me, and an important part of my life.
About every year, there's a dance showcase performed at Soul Step. It's so fun to watch, and to dance in! My youth class did a hip-hop routine, and we were so excited!  I think that for me, when I perform in dances like that, I'm nervous, but once I start dancing I just get lost in the music and I  have  a great time.
This year at the showcase, two breakers from Grand Rapids came. They were from the  dance crew 61syx. They were awesome! And it was unbelievable what they did (check out my video below!) and how they actually did it without breaking every bone in their body (like I probably would on the first attempt). There were some contemporary dances too, (not done by 61syx, I'm sure that's a little out of their style) which were astonishing to watch.  In addition to hip hop and break dancing there was also a house performance. It's more "loosey goosey" as Emily puts it. Emily is the owner of Soul Step. She also teaches my hip-hop class, along with a lot of other classes. She works really hard, and she's an inspiration to me too. She's a great dancer. I want to be just like her.
Also at the showcase, Emily talked about hip-hop culture. Hip hop isn't just running around the floor and sliding, and breaking isn't just spinning on your head either. It's a way of expressing yourself. It's also a form of art. Anyone can do it, if you set your mind to it, and everyone can dance. Like Seoul said at the showcase, (Seoul is from 61syx) it's important that younger kids are learning and embracing this dance. That's how it continues – the youth pass it on and keep it alive. And it is right here in Northern Michigan.
There are lots of different classes offered at Soul Step (they even have beginner hip-hop classes for adults). I definitely suggest you check them out!
                                 Video of Seoul from 61syx by Izzy Beckwith
Copyright &copy Northern Swag. Hosting by SodaServer.com