Twigs & Swigs No. 6 – SBHT & LTI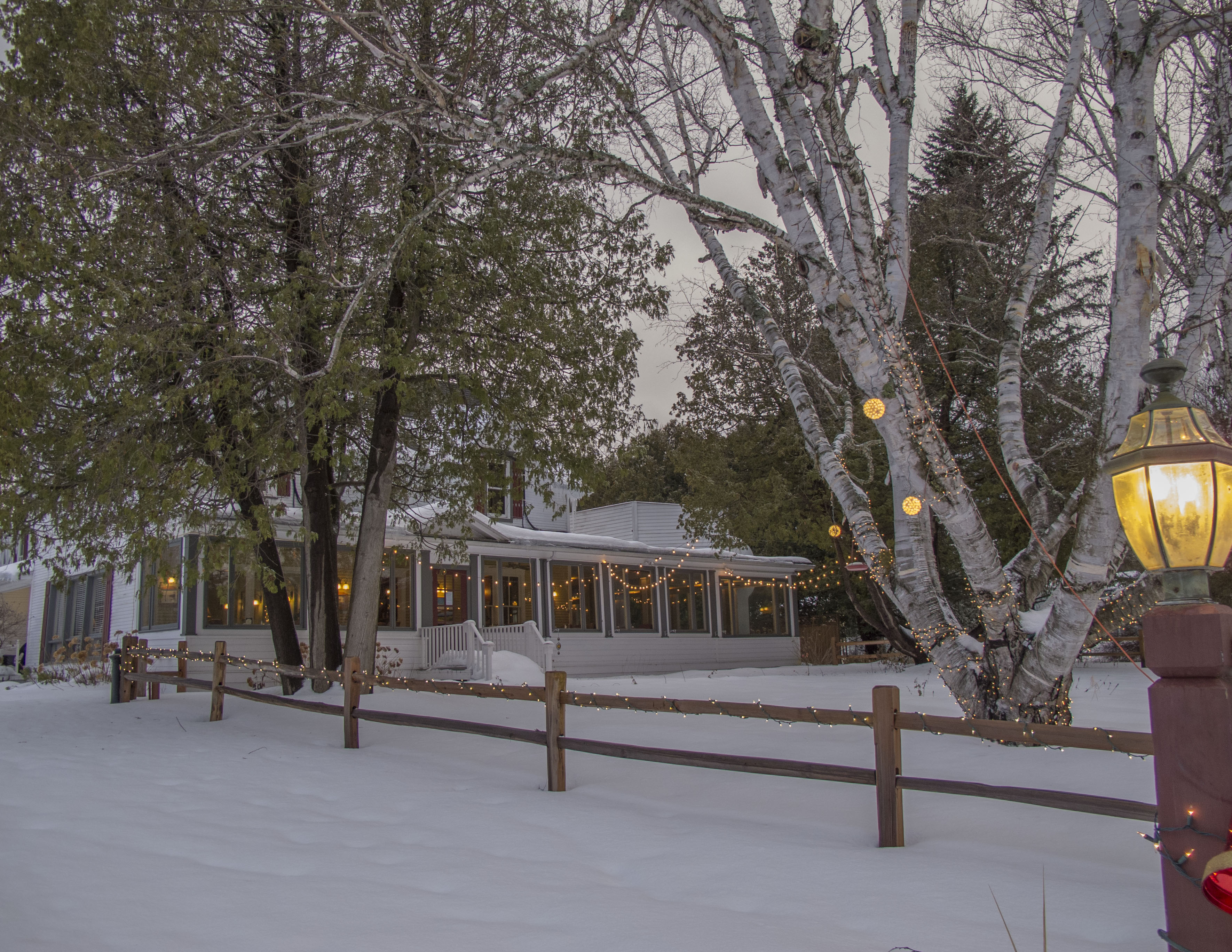 Sleeping Bear Dunes seems to get all of its love during the warm summer months. But spending a winter afternoon skiing through the snow-covered hills with some great company, followed by a satisfying meal at Little Traverse Inn, is pretty tough to beat. We began our afternoon on Leelanau County's Sleeping Bear Heritage Trail, a 4.2 mile trail from Glen Arbor to the Dune Climb. The trail will expand to 15 miles this year and will eventually be 27 miles in length.
It's groomed for both skate & classic skiing, but it's open to all uses, including snowshoeing & fatbiking. Our group consisted of people on skate & classic skis as well as snowshoes. In fact, a park ranger stopped our snowshoer to let him know that snowshoeing was allowed and if anybody stated otherwise, they could head over to the ranger station. Bravo, Mr. Park Ranger!
The Trail's Facebook page is a great resource to keep up on trail conditions and grooming schedules. If you're into fast hilly skiing then I'd suggest sticking to the VASA, you won't find much elevation change, spandex, or crowded parking lots on this trail, just a casual good time.
Just a short jaunt north on M-22 will land you at Little Traverse Inn for some post-ski sustenance. Their menu features both English and Indian food, and they have a wonderfully strong beer selection, including 3 firkins at all times. But it isn't the food that draws me to Little Traverse Inn, it's the atmosphere. There's a certain comfortable joviality there, highlighted by the owner's broad smile and the constant stream of sports (rugby if it's on) on the television that hangs over a beautiful wooden bar.
The restaurant is broken up into different rooms so chances are your group could end up having a wing to itself. It's a great place to spend a leisurely few hours eating, drinking, & visiting with others, especially if you love bacon & candy.
Copyright &copy Northern Swag. Hosting by SodaServer.com