Twigs and Swigs No. 2 – Old Mission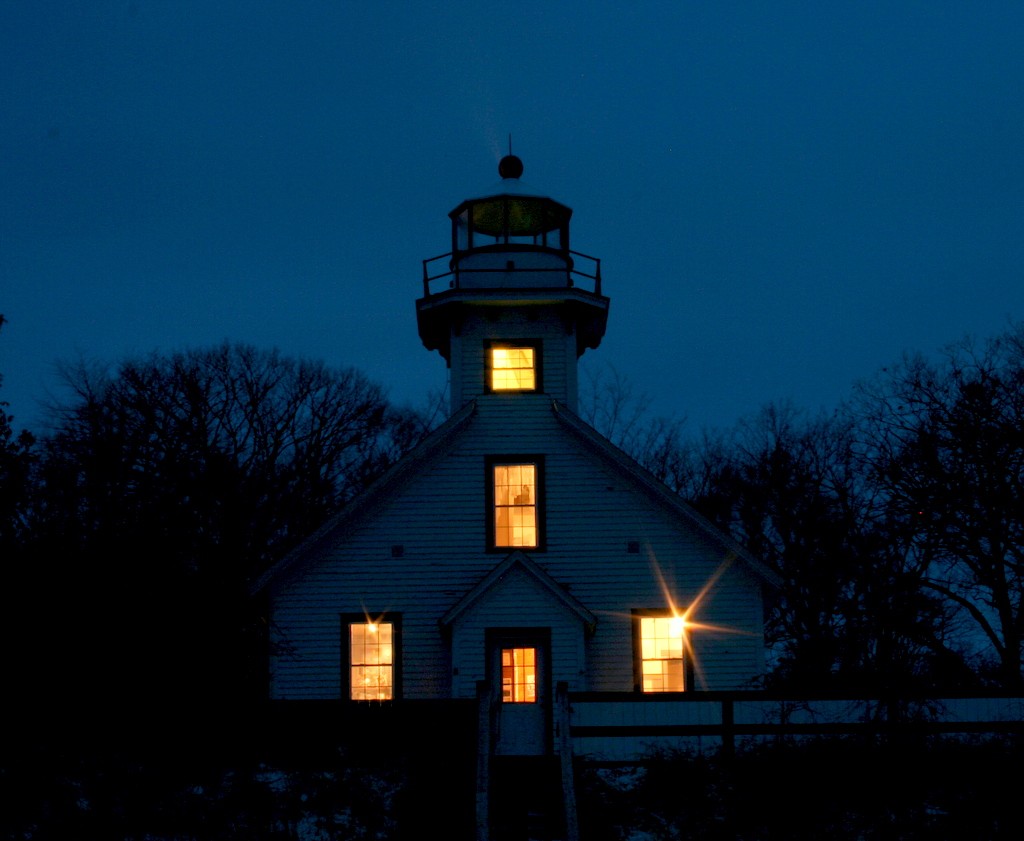 I grew up on Old Mission peninsula, but sadly have only been out to the lighthouse a dozen or so times. It's on that note that I thought it would be good to get my family and friends out there on the trails so we could all become familiar with the area and make it more of a routine destination. Plus, there's been a lot of love on this site lately for our "other" peninsula (not mentioning names…<cough> Kim <cough>), and so I thought maybe I'd guide you east.
The end of Old Mission Peninsula is about 18 miles north of TC. Just head out M-37 until it ends, right at the parking lot where the lighthouse is located. The trailhead is well marked by a sign on the south side of the road.  There are two other trailheads with parking, both at the south end of the park.
We were lucky enough to enjoy a fresh dusting of snow for our late afternoon hike. There were a few people at the lighthouse when we parked, but we only saw one other person on the trail during our 1.5 hour outing (a hunter – dress brightly!). We stuck to the northern end of the trails, which were heavily wooded, mostly with pines. For the last portion of the trek we actually strolled along the east side of the peninsula, on the beach, until we arrived back at the lighthouse.
There are a handful of places, including wineries, where you could head to post-hike, but we decided on Jolly Pumpkin this time. They have a solid selection of food, some of which features local ingredients, and they also brew some mighty fine beer. My personal favorite is Bam Biere, a spicy tasting, effervescent farmhouse ale.
I've never been to Jolly Pumpkin when it wasn't busy. They don't take reservations, but they will do call ahead seating. My tip: give them a call right before you head out on your hike with an estimate of when you'll be arriving (it's about 10 minutes from the lighthouse). Then you can walk through the thick crowd waiting to be seated right to your table. Better yet, pre-order a pitcher of beer to have waiting for you! Their number is (231) 223-4333.
Cheers!
Copyright &copy Northern Swag. Hosting by SodaServer.com