Twigs and Swigs No. 1 – The Commons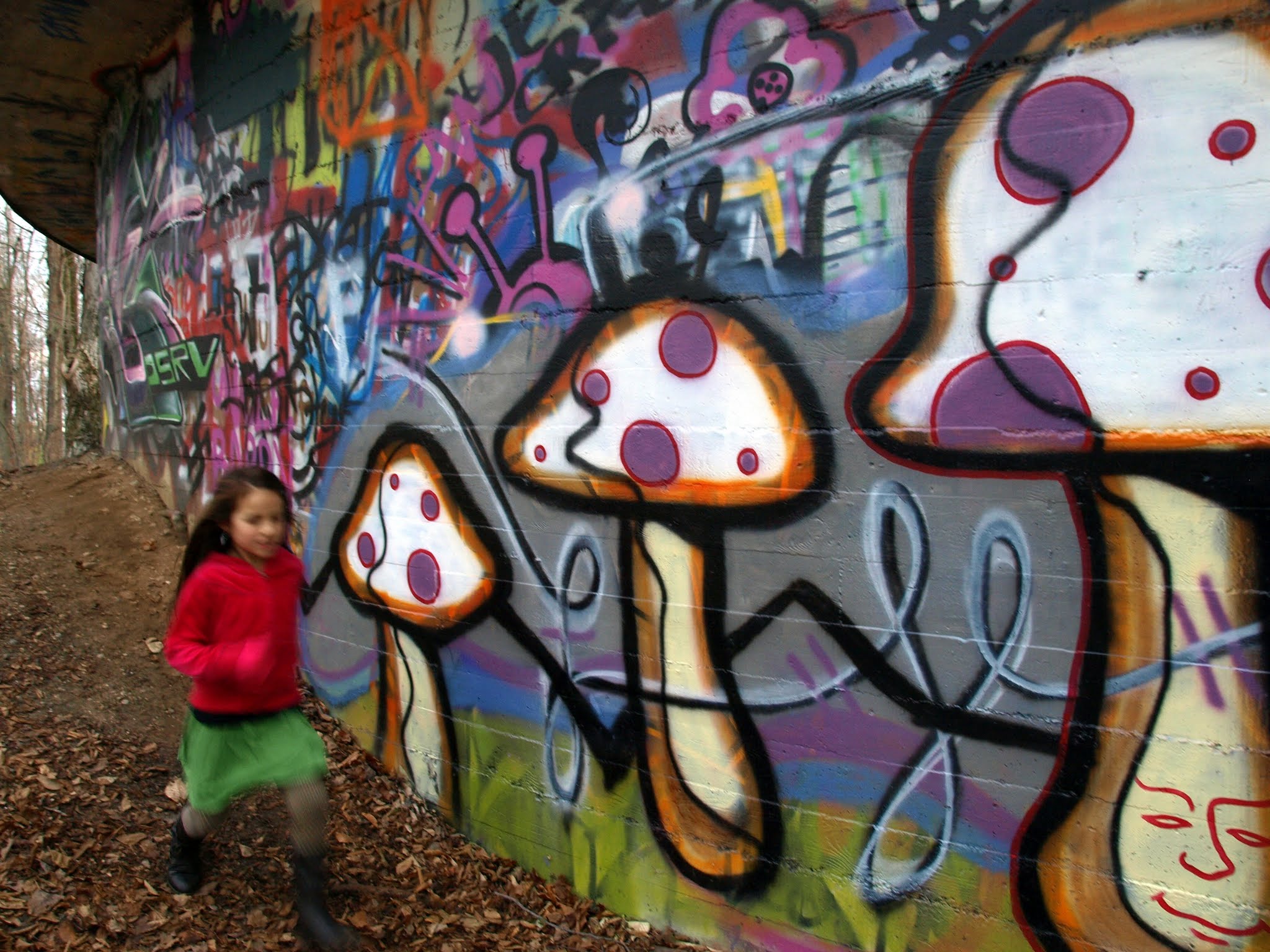 As residents of Northern Michigan, there's not much we love more than our outdoors and our local eateries.  So we are starting a series of posts providing a suggested combination of the two.  It's called..wait for it…"Twigs and Swigs,"  (trust me, that took a lot of collaborative creative brain power to come up with that one!).
The trail system at The Commons, a personal favorite, is number one in the series.  For those of us with kids, or those of us who are kids at heart, this spot provides an outdoor playground.  Downed branches are balance beams, willow trees are jungle gyms, the rocks in the creek beg a game of hopscotch, but watch out for the dude in the photo below!  Art afficianados, don't feel left out, enjoy the juxtaposition of the work of our local Banksys and nature's own art displays long the trails.
Once you've worked up a sweat, fallen out of a tree, slipped into the creek, and decided you should try your hand at graffiti; perhaps it's time to move on to the swigs! At The Village, you can't really go wrong.  But with the chill of fall upon us, may I suggest warming up with a hot chocolate with gobs of whipped cream on top at Cuppa Joe.  Delish…
Footnotes:
The photos in this post were taken along the trail to the left of the Underground Cheesecake Company (not marked on the map) and the trails behind the TBAISD building and Greenspire Montessori (yellow into green and then purple).
We at Northern Swag are not suggesting you actually try your hand at graffiti (at least not publicly).
Copyright &copy Northern Swag. Hosting by SodaServer.com