Squirrel Stories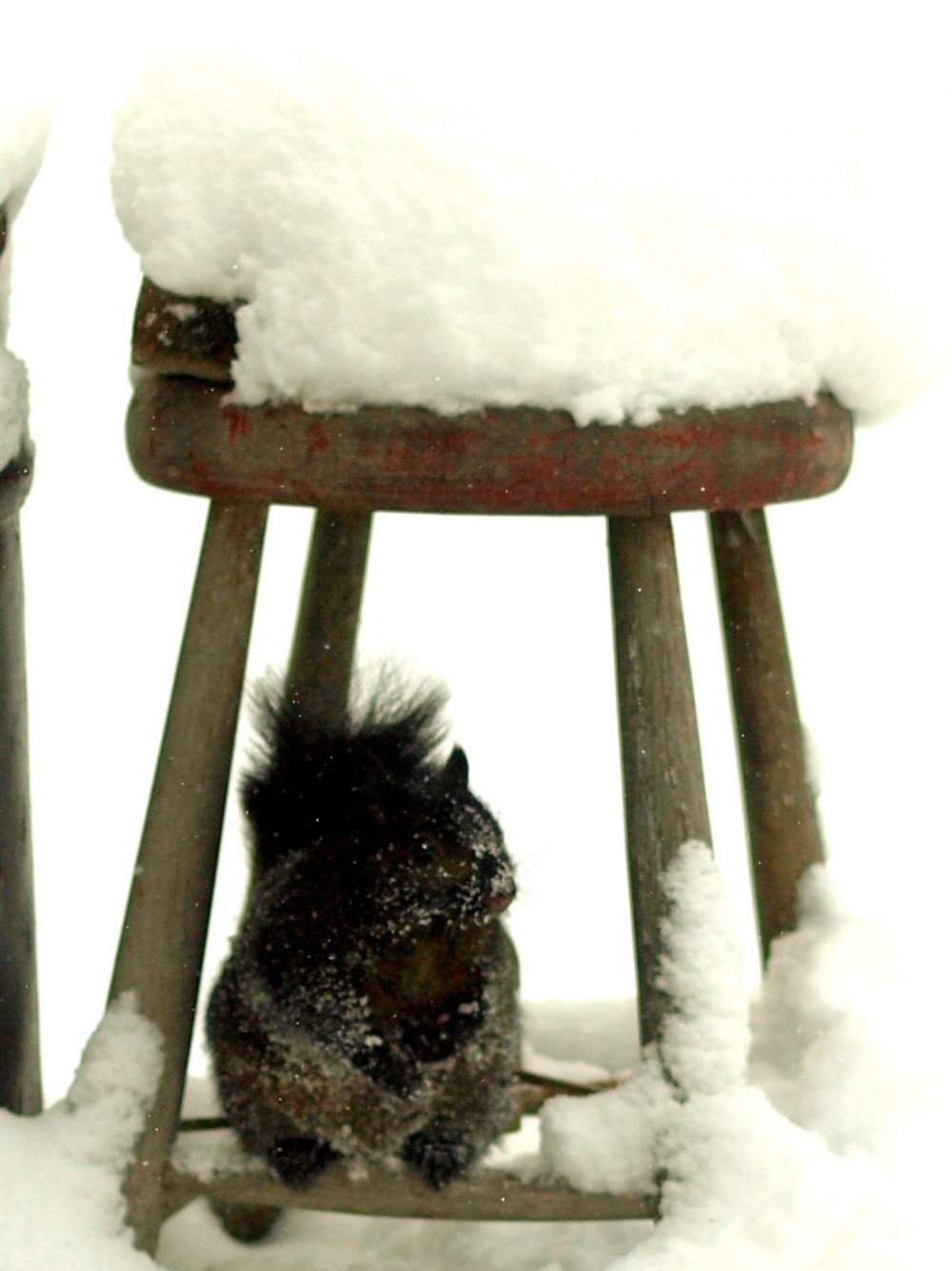 #1
Loud rustling up in an oak tree at the park turned out to be a squirrel tugging at leaves and tucking them under his arm for another layer of insulation. On his way from the oak to his home pine he came close enough to me that I could hear him muttering something about wildly fluctuating weather patterns, carbon footprints, and is it winter for real this time or what?
#2
Walking through a parking lot I came around the corner of a car to see two black squirrels perched on top of two consecutive posts of a split rail fence. They were both staring directly at me pretending to eat or otherwise fiddle with something in their hands. When I lingered too long and went for the camera in my pocket they got spooked, let off a warning and high tailed it out of there… at the same time two gray squirrels shot out from the wheel well of the parked car. My analysis of the situation? The two black squirrels were lookouts for the two gray squirrels who were trying to hot wire the car and head south for some warmer climes. I really wish I hadn't messed things up for them.
Even northern Michigan stalwarts wrestle with the cold from time to time.
Copyright &copy Northern Swag. Hosting by SodaServer.com