Pyramid Point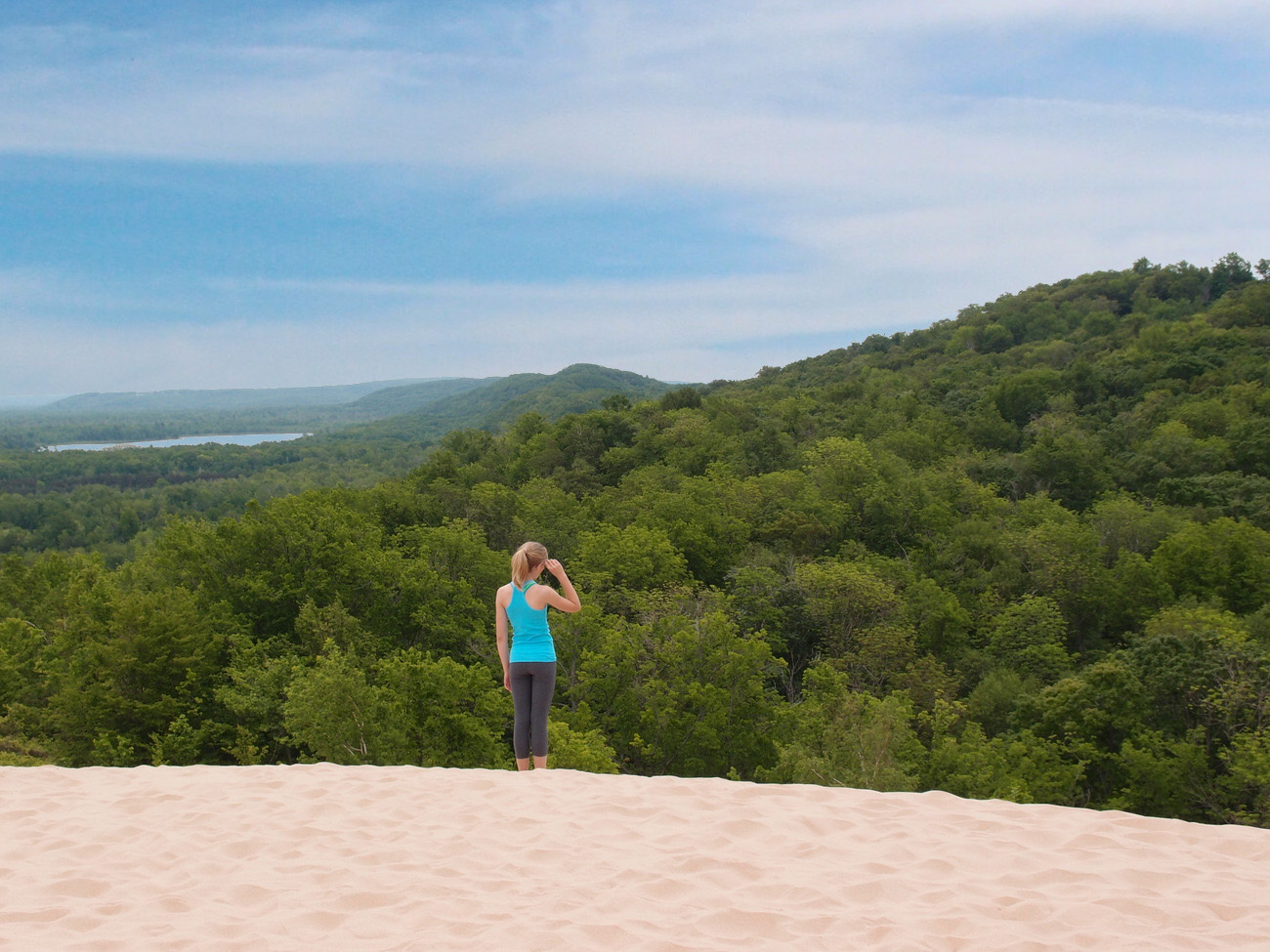 When I think of Sleeping Bear Dunes National Park being named the Most Beautiful Place in America, I instantly think of Pyramid Point. This hike and overlook is, to me, the epitome of what the National Lakeshore has to offer; diverse wildlife, beautiful woodlands, pristine sand dunes, and stunning overlooks high above Lake Michigan & Sleeping Bear Bay. But as a local what does this mean? It means I never go there. Because my perception is that it's always crowded.
When I was out in Glen Arbor recently, after participating in the Solstice Run, I decided to head out to the Point for the first time in a couple years, fully expecting to deal with throngs of tourists on a Saturday in June (disclaimer: I'm not complaining about tourists because they make up 531% of our economy, but that doesn't mean I have to hang out with them). But it turns out that 111 square miles of pristine wilderness is enough for everybody. Sure there were a few people out, but not nearly as many as I anticipated. And once we'd soaked in enough of the view from the primary look-out spot we headed down some of the other trails in the area that I'd never been on. After a short hike along the dunes we found ourselves on another lookout point with nobody else in sight. The only thing missing was our foresight to pack a picnic lunch.
So while I still like to track down the more "under the radar" spots around Northern Michigan, my fears of hiking alongside thousands of tourists have been alleviated. Sleeping Bear Dunes deserves its title and because of that it'll be routine stop for us this summer.
Helpful tips: The hike up to Pyramid Point is heavily wooded, meaning mosquitoes – so pack bug spray. Stay on the trail, we saw plenty of poison ivy. Don't hesitate to bring the kids – while there is a bit of walking to get to the top, the 5 kiddos we had with us, ranging in age from 3 – 11, made it no problem even with the extra adventures we did at the top.
Copyright &copy Northern Swag. Hosting by SodaServer.com