Left Foot Charley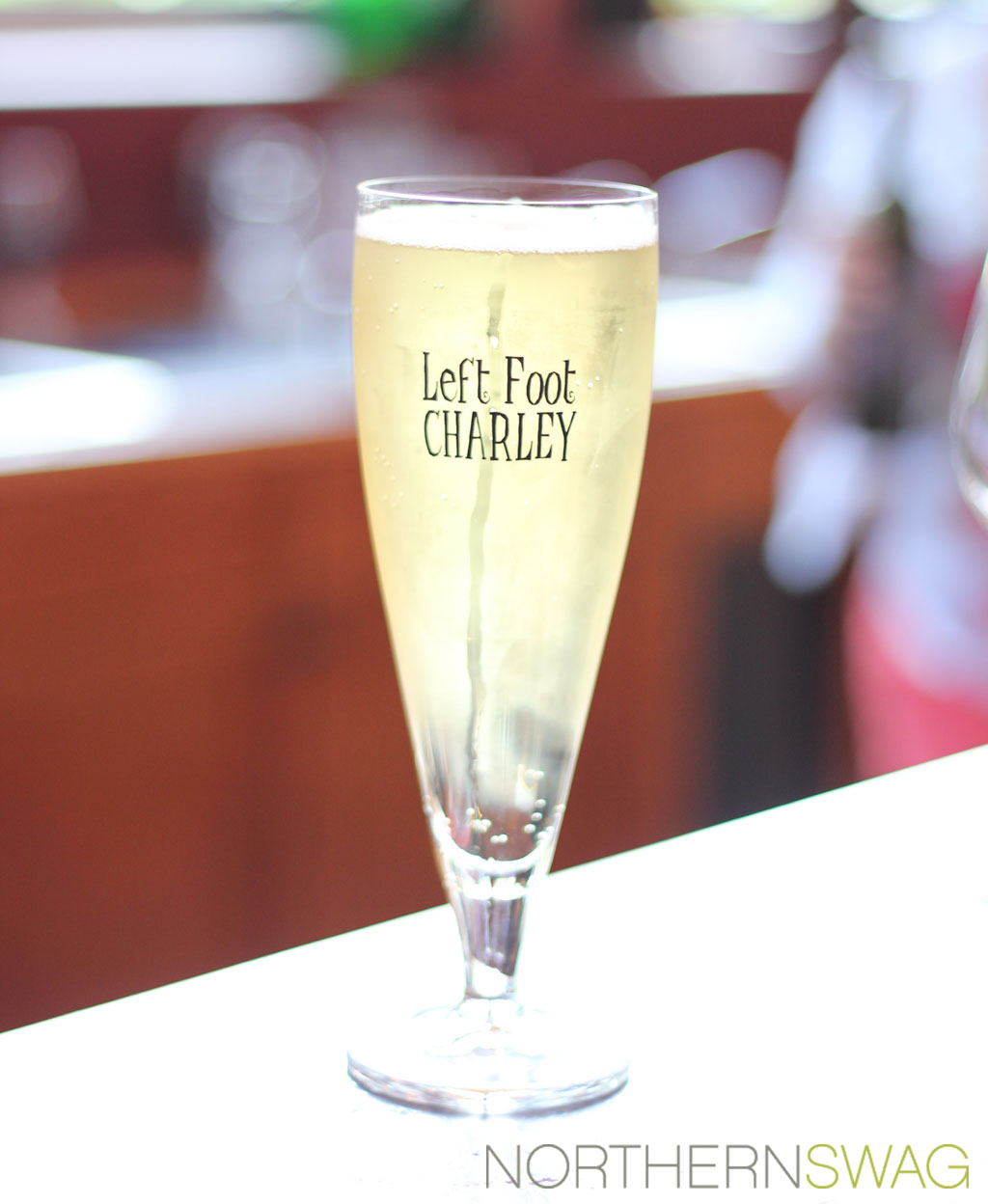 Not many outdoor patios compare to that of Left Foot Charley, a local "urban winery" nestled in the Village at Grand Traverse Commons.  With plenty of room, tall trees for shade, a sandbox for kids, and a view of the Village grounds, bocce ball courts and Pleasonton Bakery, it's hard to beat.  With some Swag contributing members residing on the West Side, we are always happy to support a location in our hood.
Started by Bryan Ulbrich when he initially helped rejuvenate a friend's struggling Riesling vineyard, Bryan went on to create 200 cases of his first wine under the LFC label that year. He and his wife later opened their current location in 2007 and continues to impress with their high quality white wines and deliciously refreshing hard ciders.
Sandwiched between the Underground Cheesecake Factory and Higher Grounds Coffee, Left Foot Charley boasts plenty of space at their large 'sit in' diner style bar top – though on this particular day, we did decide to enjoy the beautiful weather and refreshing adult beverages while relaxing on the large outdoor patio.  We are big fans of the welcoming staff at Left Foot Charley and if you're a fan of dry whites, the LFC pinot gris is a personal favorite.
The food menu is limited to four or five small plates, none of which will provide a full meal, so consider heading to nearby Stella's for dinner afterward. Want some loose wine or cider for the road?  Take a growler, a great bang for your buck (especially on the refills @ $12)! Just make sure you bring your mobile growler bike case. (seriously, I want one of these).
Copyright &copy Northern Swag. Hosting by SodaServer.com