Dinner and a Movie #1 – The State and The Little Fleet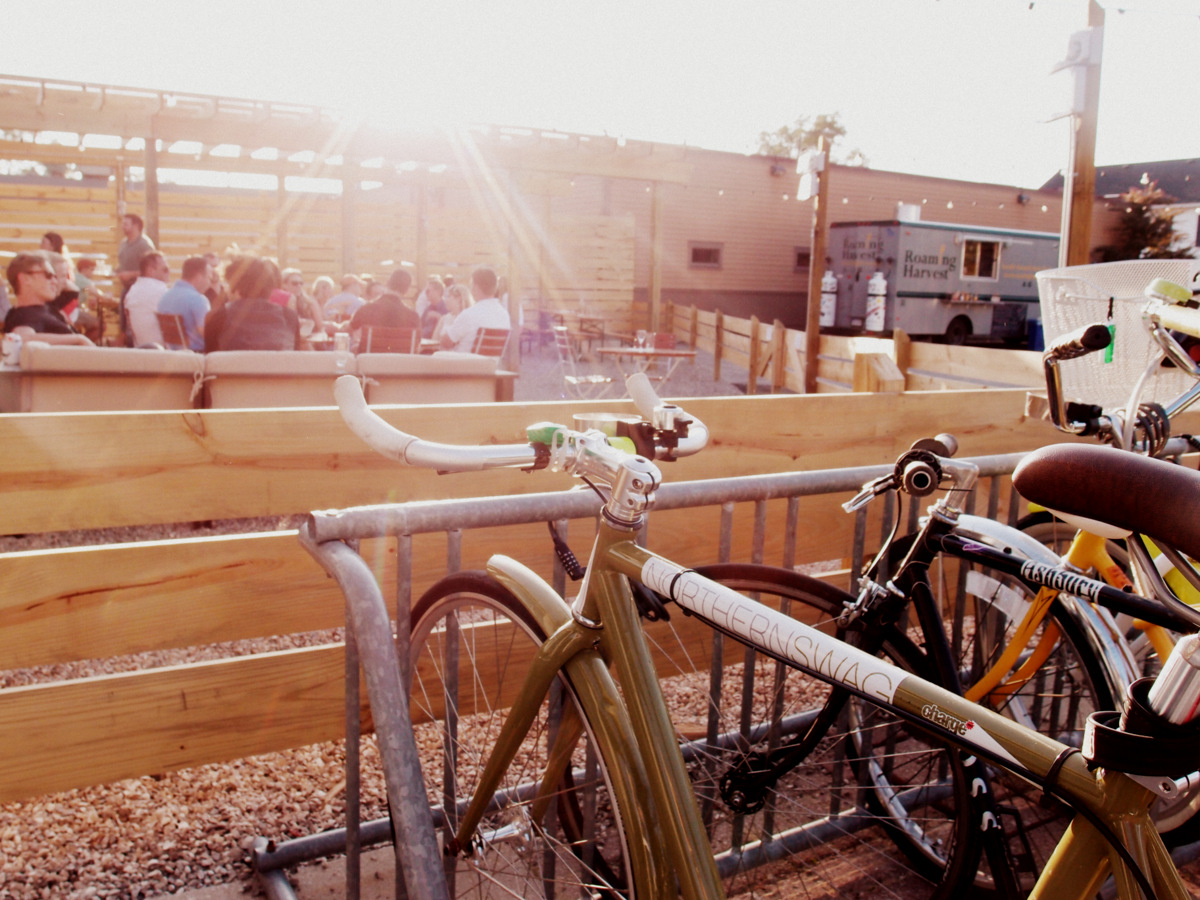 Welcome to our first edition of Dinner and a Movie, a series in which we offer our suggestions on evening pairings of great local eateries and theaters.  Disclosure:  it is merely for lack of creativity that we are using the name "Dinner and a Movie", not because of any intention to recreate the awkward, ill-fated TBS series.  That said, our first entry is right here in Traverse City.
Dinner:  Our initial plan had been to try Georgina's restaurant before heading to the movies; however when we were offered a tiny two-top for our party of three we decided the grass was greener, the space more spacious, and the liquor license more existent across the street where The Little Fleet was having its opening night.  If you haven't heard about Little Fleet, consider yourself informed, meaning now there's no excuse not to go. None. Seriously, you should go there (like now).  This spot is going to quickly become a favorite among all foodies and those who think a Northern Michigan dinner is best taken in with good company and a side of fresh air.  The Little Fleet gets its name from the fleet of food trucks that will be parked out front underneath the string lights and next to plenty of outdoor seating.  Inside you'll find a full bar, much more seating, a minimalist decor that includes garage-style doors that open for all the fresh air you could want, and wait for it…$3 draft Miller High Lifes. There's also ample bicycle parking available.
Food truck options on-site that night included Anchor Station (delicious food with a Southern flare), EZ Cheesy (swanky grilled cheeses!!), and Roaming Harvest (emphasis on local food). Two additional trucks, Pigs Eating Ribs (self-explanatory) and the Dragon Wagon (Red Ginger's Asian-inspired truck), will fill out the fleet.  But, having heard awesome things about the Asian/Latin fusion food served at Georgina's and the chef serving it up, we still put in our order there (Mahi tacos and Chicken Pad Thai) and fifteen minutes later, mid-drink, ran over to pick it up. Yum. Will definitely return for a sit-down meal at Georgina's to take advantage of the chef's table visits and personalized dishes.
After enjoying some delicious chow and good beer, it was movie time…
Movie:  The State Theatre was just named by The Motion Picture Association of America one of the top ten movie theaters in the world…yes, in the WORLD.   Besides some of the reasons stated about what makes the State so awesome (25-cent matinees, special events, and admission-free screenings when the temperature is over 100 degrees and during spring break), my biggest accolade is the movie choices. Every time I catch a film here I can trust, even knowing nothing about it, that I will walk out having enjoyed myself and feeling like my perspective on life is a little broader.  The State is conveniently located on Front Street and is walk-able from so many of our downtown restaurants.  The seats are super comfy and the volunteer staff always friendly.  On top of all that, the State has done, and continues to do, so much for our community and our downtown area, that we love supporting it.
Film: Showing at the State was the film, "Before Midnight".  It is the third movie in my favorite series of all time: the "Before" series by Richard Linklater with Ethan Hawke and Julie Delpy.  As with the other two films, this movie offers something very simple, conversation; this time it is conversation on love, marriage, and long-term commitment.  We witness the characters struggle with the same issues many of us have struggled with; and if the conversation doesn't strike a chord with you, then please consider visiting us in this place we call reality.
In all seriousness though; this whole evening (The Little Fleet and Before Midnight at the State) comes highly recommended.  Check it out folks.
Copyright &copy Northern Swag. Hosting by SodaServer.com