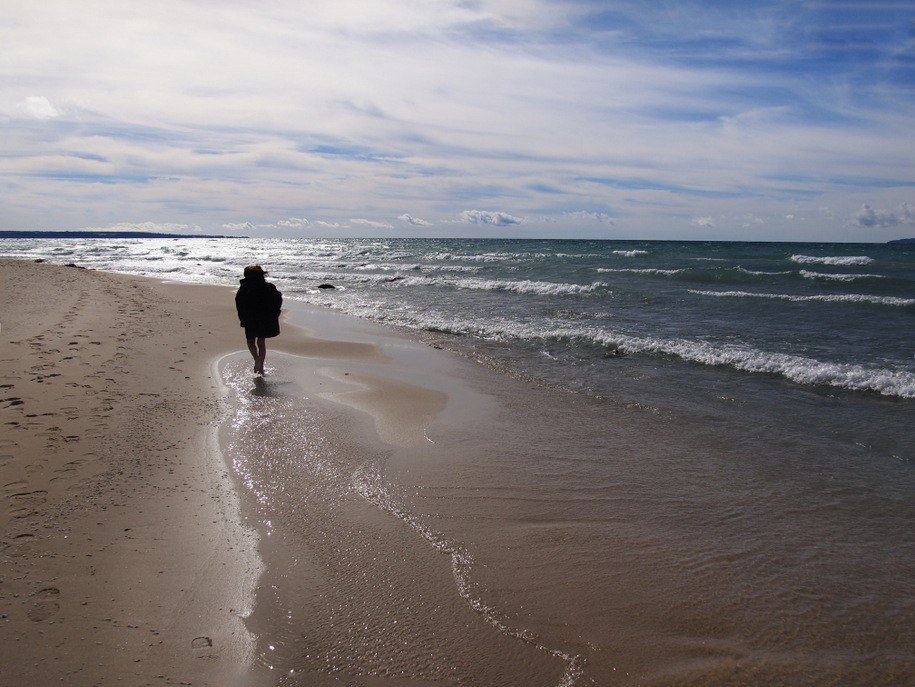 September brings with it a bit of melancholy each year. Evenings of care-free exploration, spurred on by the long hours of daylight, are replaced with a return to seriousness and awareness that another year is passing.  Each evening as the sun sets a little earlier, we are gently reminded that we should head home; after all it's a "school night" now.  The tourists and migrating birds alike all return south and we are left with our beach towns and their quietude.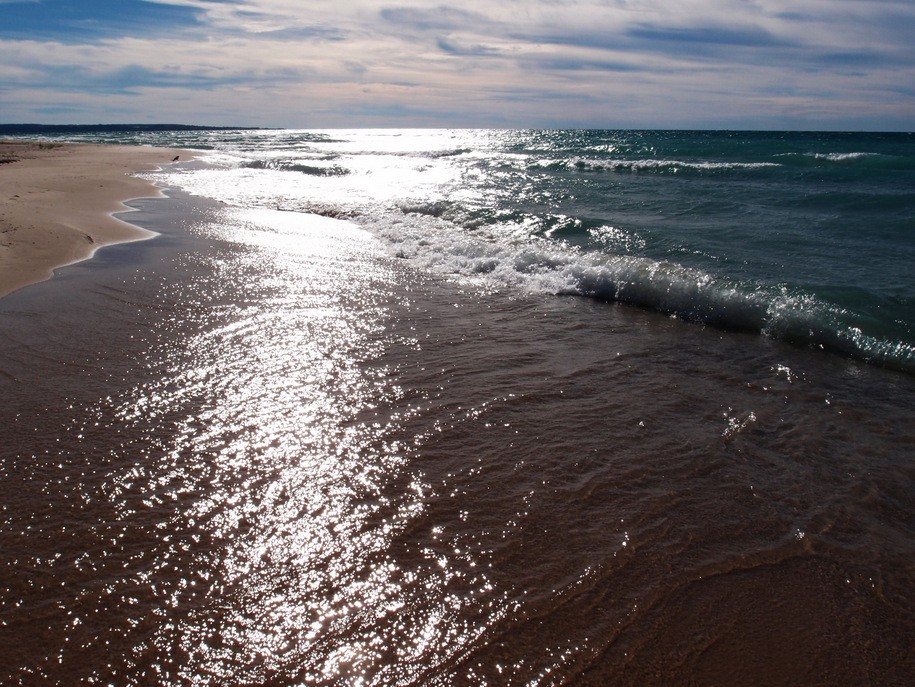 The beaches, in their abandonment, seem to be the perfect spot to muse on this passing of seasons.  As my mom, daughter (with her increasingly weighted-down pockets of rocks), and I walked along the lakeshore near Pyramid Point and Port Oneida this past weekend, we found ourselves utterly alone for miles, free to take it all in at our own pace.
We collected bits of nature. We watched the freighters passing through the Manitou Passage and the ferry heading home from the Manitou to Leland. We saw the resident bald eagles flying overhead and noticed the upended trees that had succumbed to the erosion of Pyramid Point.
The change at this location is so dramatic each year.  The shifting landscape, the turn of the seasons, and the knowledge of how much difference another year will bring to my child: it makes the quote from the English writer Julian Barnes ever more poignant:
"When you're young you prefer the vulgar months, the fullness of the seasons. As you grow older you learn to like the in-between times, the months that can't make up their minds. Perhaps it's a way of admitting that things can't ever bear the same certainty again."
Along this shoreline, much will change by the time the warm weather returns. We will change too. But what is certain for me and my walking partners is that we will reunite and reacquaint ourselves with this shoreline, in all its glory, again next year. And hopefully for many more to come.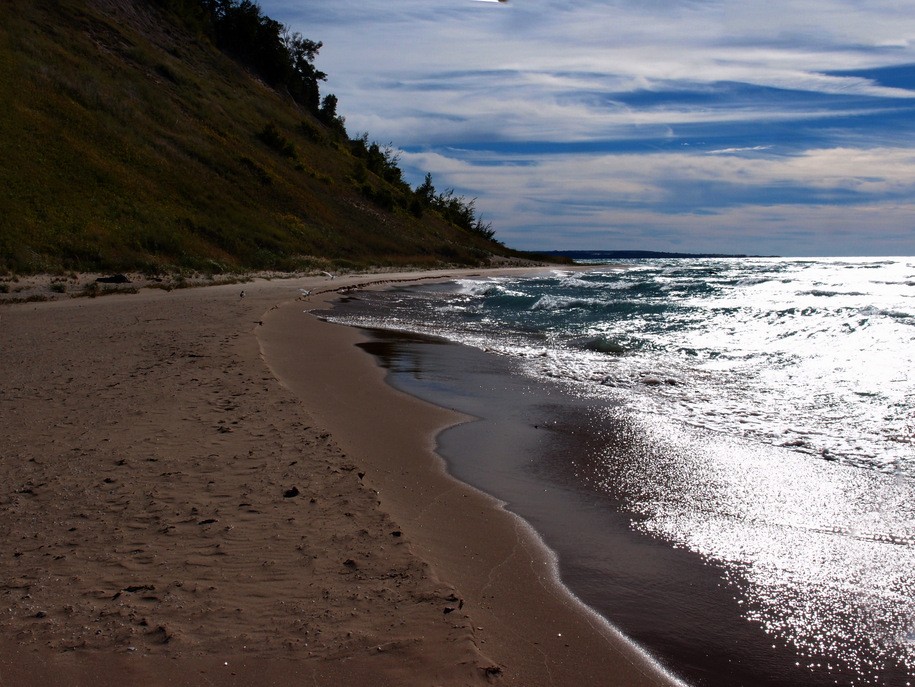 Copyright &copy Northern Swag. Hosting by SodaServer.com