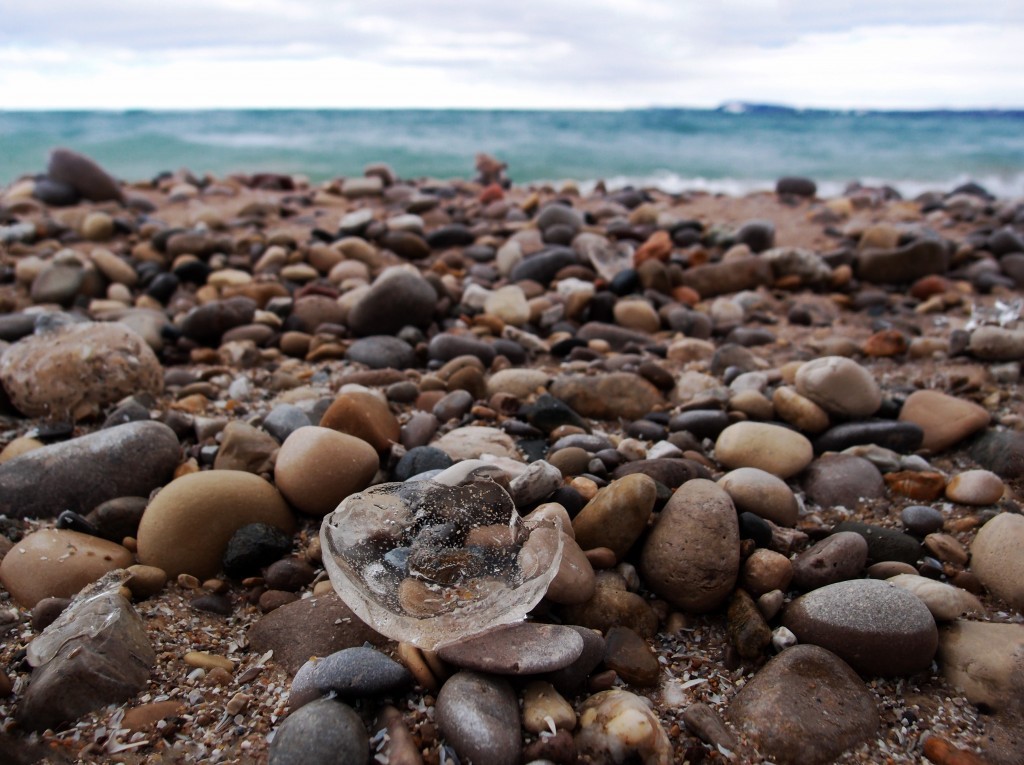 Winter has never been my favorite season.  Until moving back to the area years ago, I had lived in another blustery Midwestern town – Chicago.  The temperatures, at least with windchill, seem similar to me in both places.  But Chicago's winters come with plenty to do indoors. Most of northern Michigan's winter attractions, however, require one simple thing, a willingness to be outside.
It was with concerted effort over the past year or two that I learned to like winter.  I invested in the proper gear (accepting the tradeoff of looking like the Michelin man in exchange for warmth), took up downhill skiing, cross-country skiing, and snowshoeing (go big or go home, right?).  I never thought it to be true, but all those people who told me to learn to like winter were right.  I now look forward to the snow and am not sure I'm quite ready for spring yet.  There is such beauty outside our doorsteps this time of year and I am glad to have seen more of it each year.  This particular winter, I have been exploring the shores of Lake Michigan and pondering over what forces have combined to make each beach I have visited look so unique from the others.
If you have followed the blog, you have seen the photos of Van's Beach in Leland and Esch Beach south of Empire. Today's post is from Good Harbor Beach.  The unprotected beaches such as Van's and Esch have impressive formations, reminding us of the strong forces of unhindered Lake Michigan waves.  Good Harbor, as its name suggests is more protected. There were no massive ice formations along the shore here. There was in fact a stretch of sand to walk along, just as in summer.  But different than my rock-hunting walks along this beach in the summer, this time mixed in were fragile ice shells that had broken off from the rocks that brought them ashore; small shelves of ice and sand revealing the wave patterns that formed them; and a glossy, Lake Michigan-made ice rink right over the top of the sand.
Copyright &copy Northern Swag. Hosting by SodaServer.com