Autumn Wanderings in Leelanau County
Like many northern Michigan residents, fall is one of my favorite times of the year. As temperatures cool and the leaves make their transition to the yellows, oranges, and reds of autumn, I grab my camera and head for the scenic views and hidden backroads of northern Michigan to capture Mother Nature's annual display of color.
When the sun made an unexpected appearance this past weekend, I hit the road toward Leelanau County, one of Michigan's premiere fall color destinations, right here in our backyard. Below are some highlights from a beautiful autumn afternoon in "The County."
Heading west on M-72 from Traverse City, I had to stop at Gallagher's Market for a cup of hot cider and a pumpkin doughnut (or two) for the road. The view of the orchards and surrounding hills is pretty nice, too.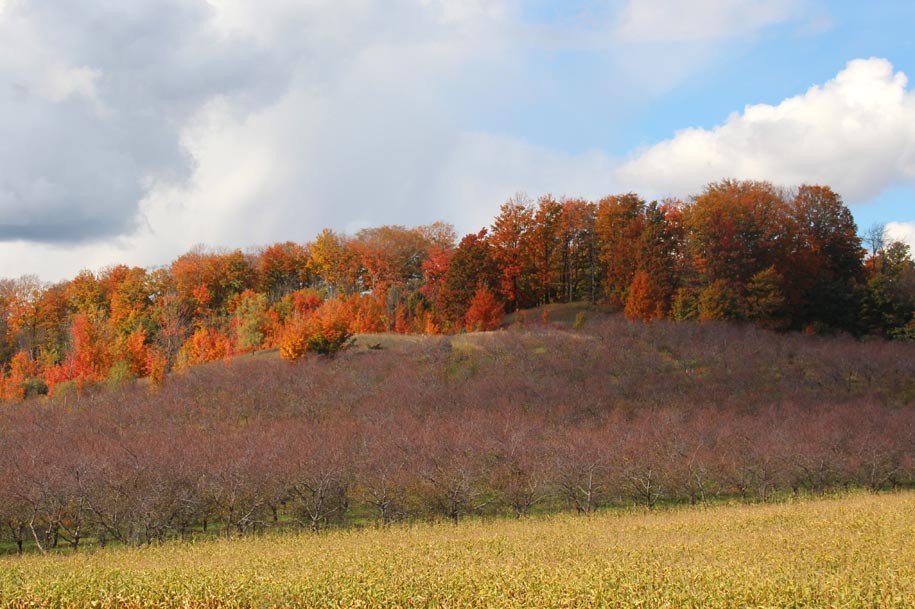 Turning north on Solon Rd. from M-72, another orchard offered a colorful autumn scene.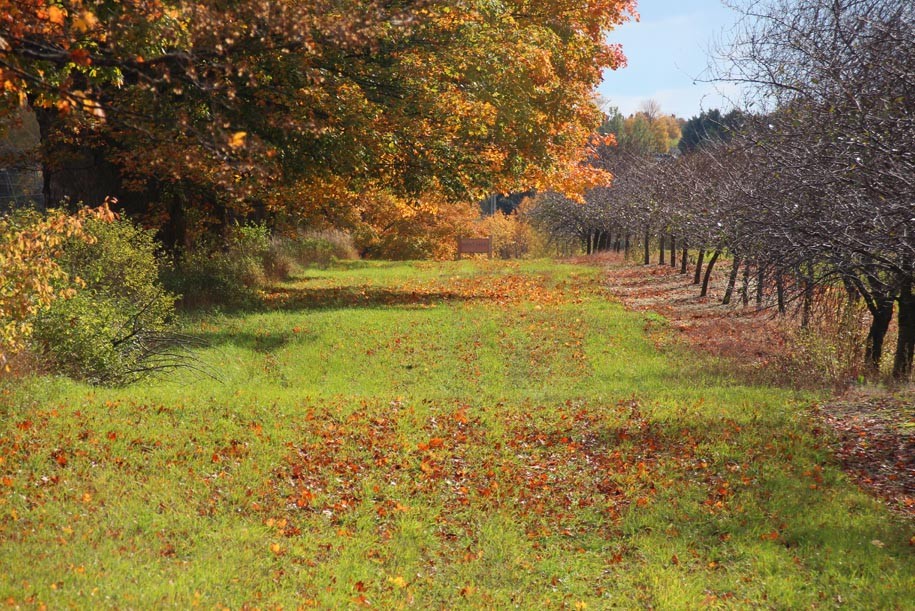 The historic Solon Schoolhouse is a classic example of Leelanau's rural charm.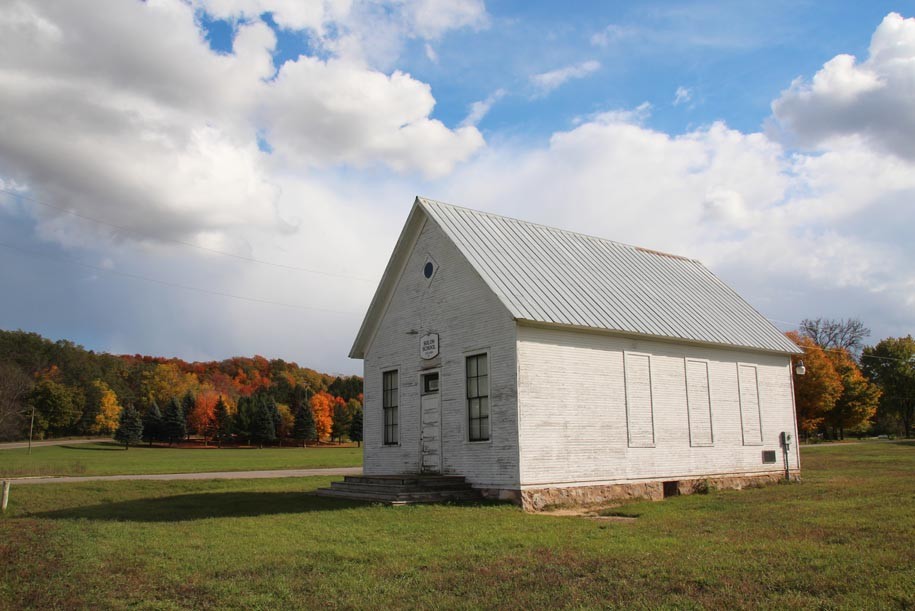 Heading east on county road 616, I came upon this golden cornfield with a backdrop of amber foliage.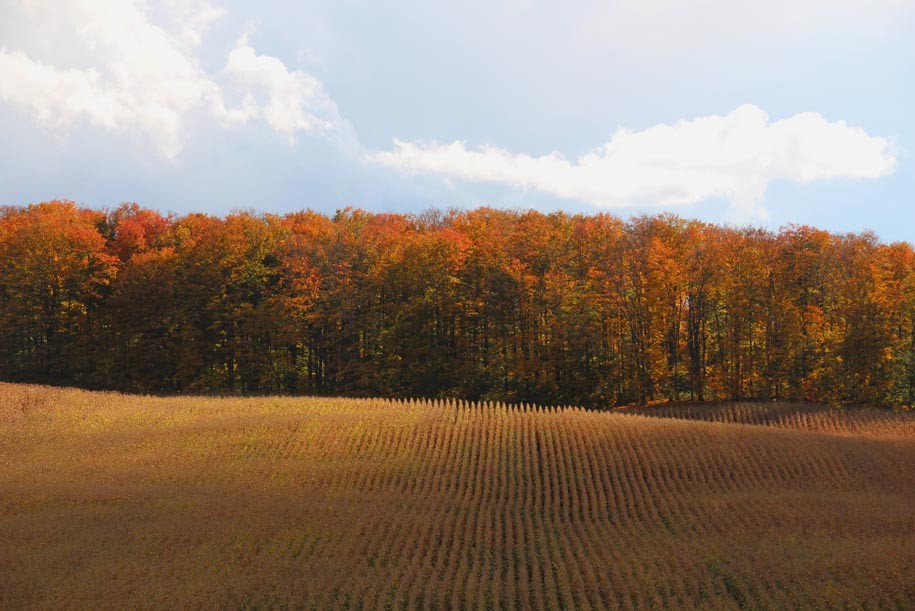 While searching for undiscovered views last fall, I turned down an unassuming two-track that led to a dramatic view overlooking South Lake Leelanau and Grand Traverse Bay. The landowner was kind enough to give me permission to return, and the setting seemed even more spectacular this year.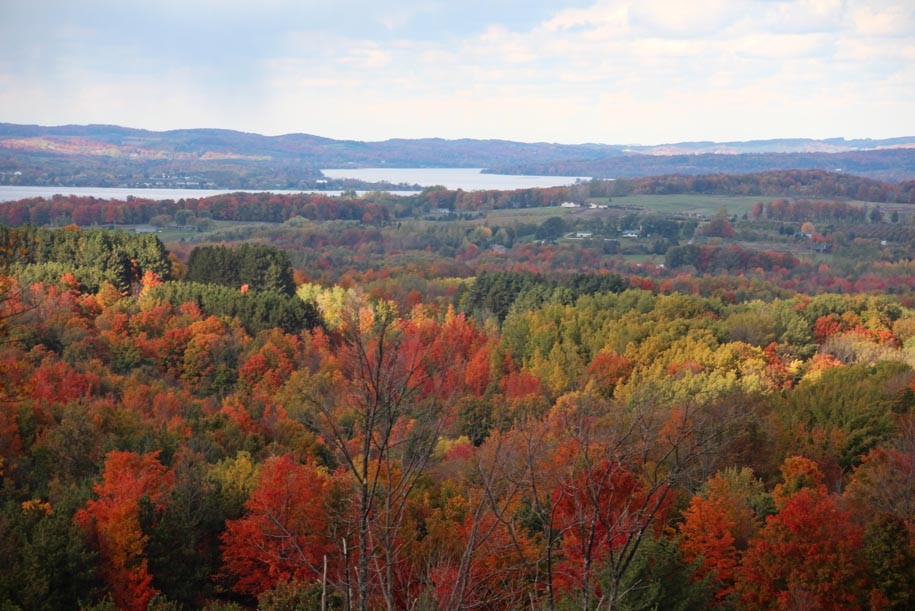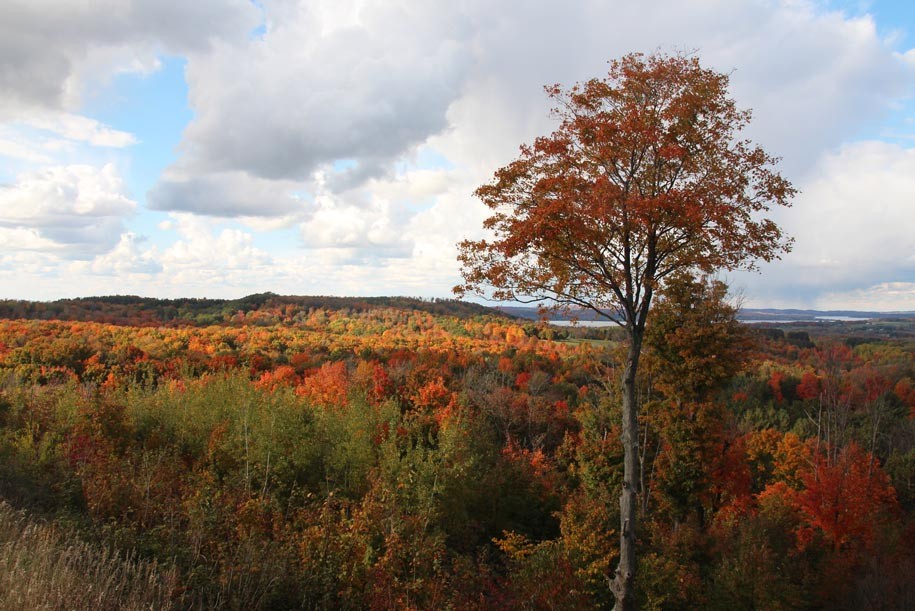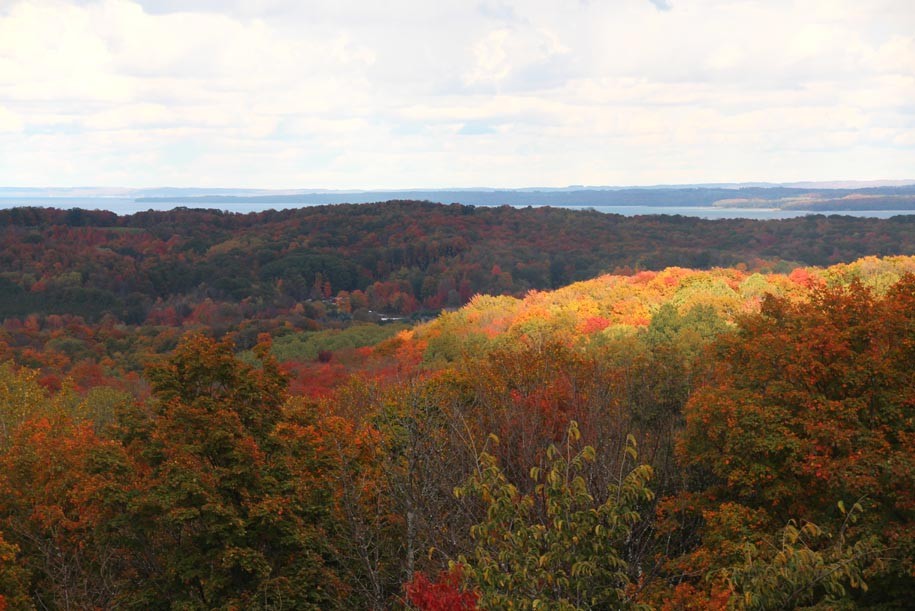 From there I wandered west to explore the backroads north of Cedar. These horses along Kabot Rd. seemed to be enjoying the afternoon sunshine as much as I was.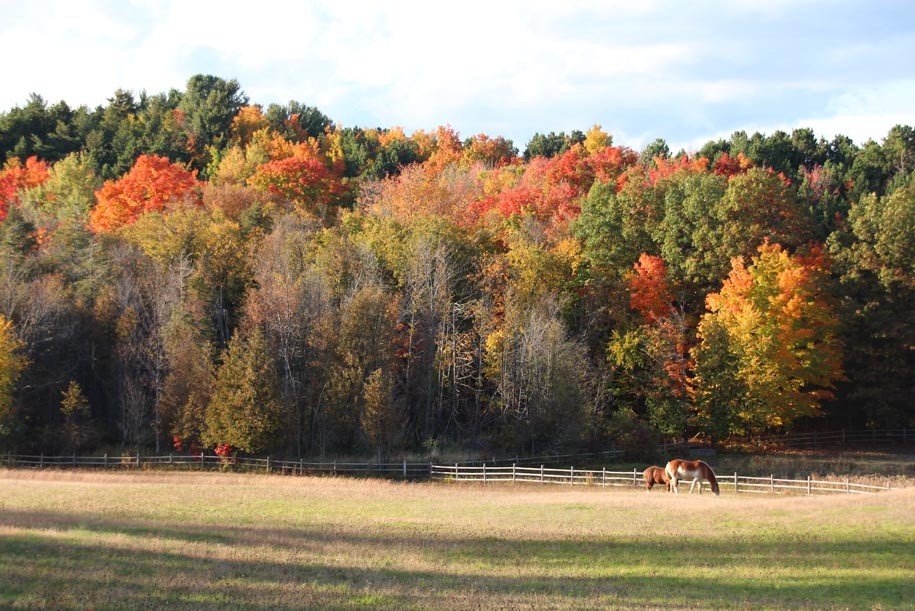 The calm waters of the Lake Leelanau Narrows made for the perfect final stop to reflect on a colorful Saturday in The County.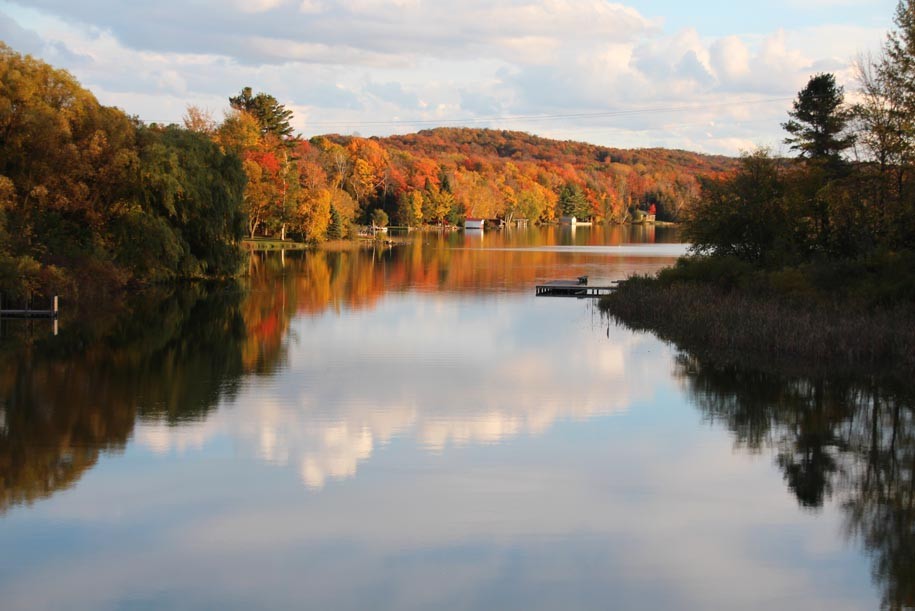 What are your favorite places and scenic drives in Leelanau County for fall color viewing? Let us know in the comments!
Click the thumbnails below to view additional images.
Copyright &copy Northern Swag. Hosting by SodaServer.com