My favorite Northern Michigan spot?  It's a tough call, but Glen Haven is at the top of the list.  Watching children enjoying the water, rocks, sunshine, and beach grass makes me appreciate this spot even more.  Ahhh, the simple things…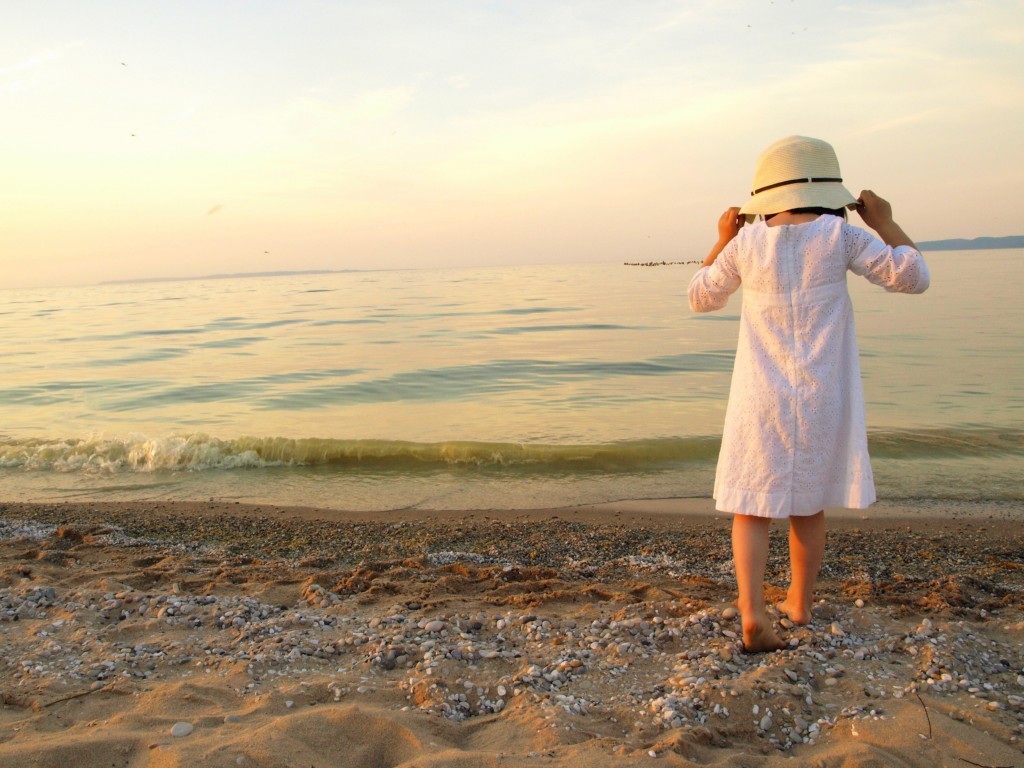 Right down the street from where I lived as a young child is a trail entrance to the new Sleeping Bear Heritage Trail.  Four miles of what will eventually be 27 miles of paved trail connecting Good Harbor to south of Empire is now open.  Although controversial with the locals ("sharing with others" apparently a difficult kindergarten subject for us all), it's hard not to admit that the path is pretty amazing in its beauty (running through what has been undisturbed forest for years) and in where it leads (connecting some of the most beautiful natural spots the area has to offer).
We set off on the path towards Glen Haven the evening of July 4th, after a full day of catching candy at the Glen Arbor parade and swimming in Glen Lake.  My daughter, Cora, loved being able to ride without worrying about sharing the road with cars (a concern she has developed through our weekly car-free Tuesday, during which we get around via bike, mostly in the heart of Traverse City).
Check out all the tall trees and beautiful sunshine in the photo below!
Read More

»
Copyright &copy Northern Swag. Hosting by SodaServer.com