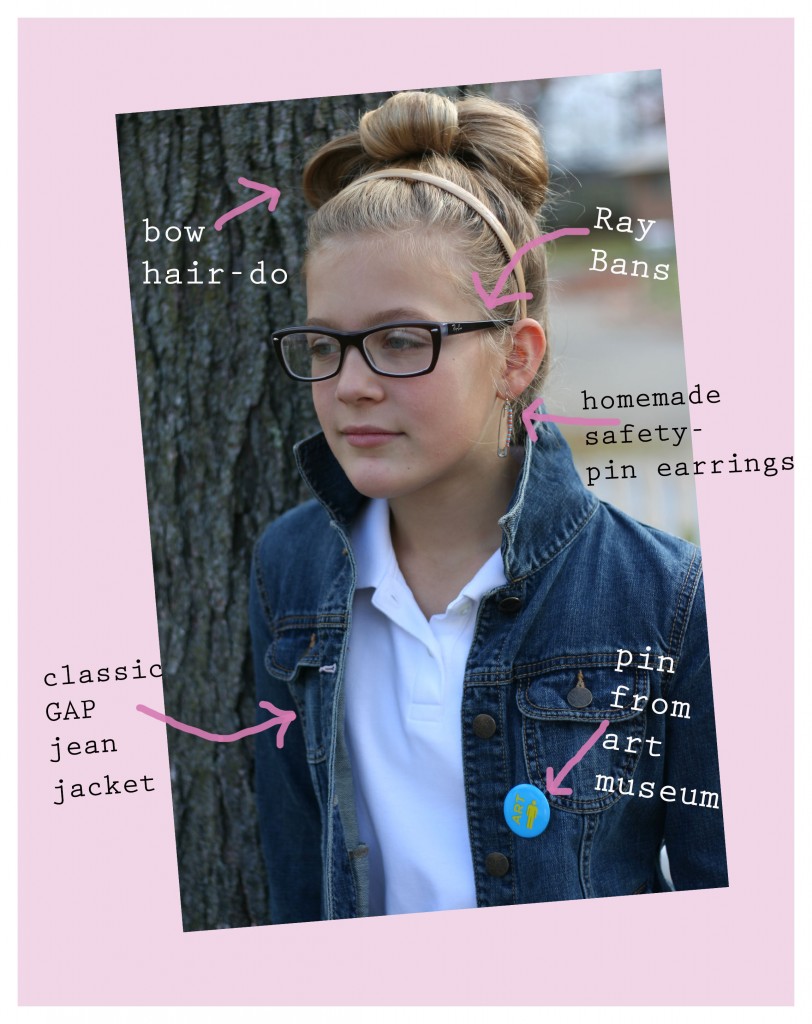 At my school, Immaculate Conception, I have to wear uniforms. We have a certain dress code. I have to wear a white shirt and either pants or skirts that are a deep navy blue (and no, I can't wear white pants and blue shirts). They're a bit plain, but I like to spice them up a little. Here are some ways that I can do that:
Earrings: I have quite a collection of earrings. I like to wear my mustache ones a lot, and wear ones that dangle from my ears. Some of my favorite earrings are my feather ones.
Hair Accessories: Flower clips, headbands, ponytails, and more. One of my favorite things to do, in my opinion, is to do a side braid that's a little loose. I also have a lot of headbands and flower clips that are fun to wear. They add a splash of color.
Shoes: I love shoes. Except I don't like trying them on, because my size gets confusing some times. I have Mary Janes, but sometimes I like to wear my moccasins or my black sneakers.
Socks: I wear very bright and bold socks. Sometimes they're even neon! Just like some of my hair accessories, they add a splash of color.
Necklaces: I'm not allowed to wear really big necklaces, but ones that are a bit smaller are okay. I have some necklaces that are small with crosses on them and other ones like friendship necklaces and even one that has an owl on it!
Glasses: I have fake glasses, but I don't wear them that much anymore because I just got real ones. They're really stylish. The front of my glasses are a very deep plum, the back is a lavender/light blue color, and part of the side is also a lavender color.
Bracelets: I don't wear bracelets too much at school, but sometimes I do. I usually just wear ones that are small.
Sweaters:  At my school, we're only allowed to wear white sweaters, navy blue sweaters, or sweatshirts that have our school name on it. I have a cute sweater that I haven't worn yet that I'm going to wear soon, and it's white.
Copyright &copy Northern Swag. Hosting by SodaServer.com