Twigs and Swigs No. 3 – Alligator Hill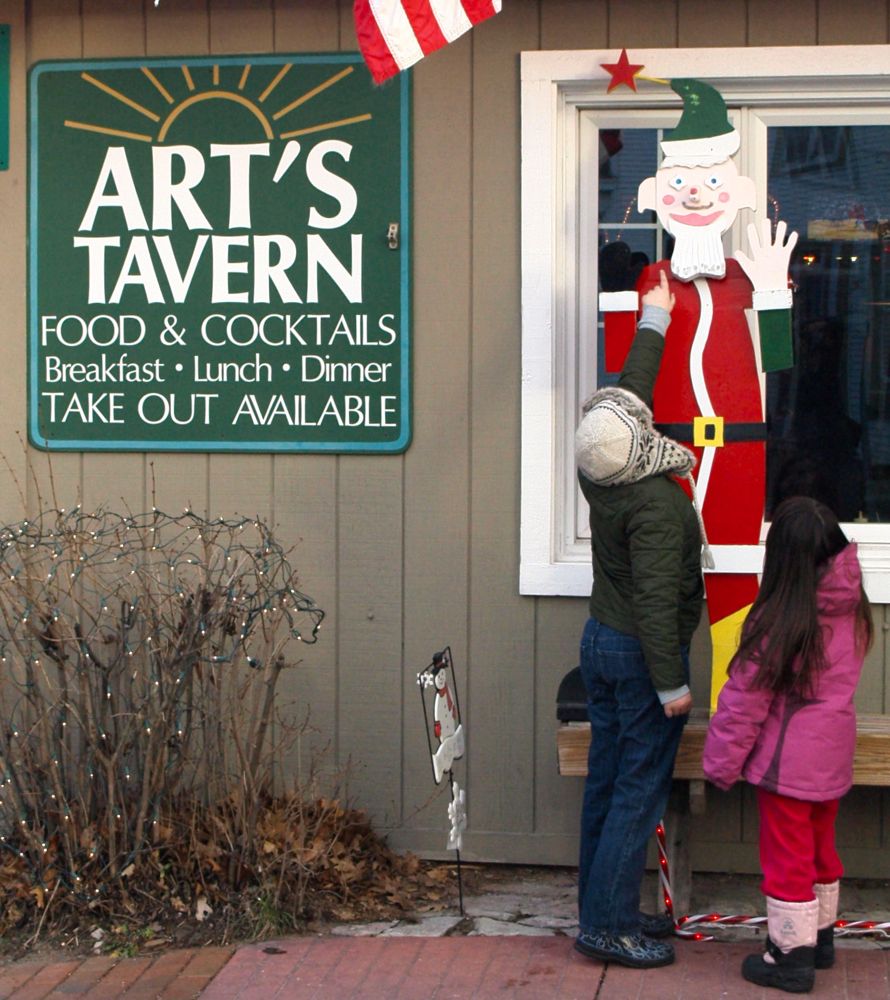 Due to grumbling stomachs and prolonged decision-making at the Totem Shop our group actually swigged, then twigged. The swigging went down at Art's Tavern in Glen Arbor. After dozens of visits to Art's, this place will not disappoint. It is, as their website suggests, a Glen Arbor institution. I'd go so far as to call it a Northern Michigan institution and classic experience. I'm no connoisseur but have never been disappointed by the beer selection and in fact, was happily surprised to learn they are now serving New Belgium beers, a personal favorite. The food is also solid. I'd put it in the better-than-bar-food category for sure, with offerings for vegetarians. The menu doesn't seem to change much, which is appreciated in the "you can always depend on Art's" sort of way. Good food and drink go a long way in creating a classic tavern and then Art's knocks it out of the park with ambiance. Plenty of booths, bar seating, outdoor patio, the game always on the TVs flickering away amidst the yellowing pennants, and other kitsch completely covering the walls and ceiling. The decoration is incredible. It looks somewhat haphazard but it's incredibly interesting and I, at least, always find something new (like the giant two-headed swordfish I had somehow missed for 10 years?!). The memories of families stopping in after a day at the beach, couples on dates, snowmobilers warming up, and folks fueling up before a hike, like we did,  are almost palpable in Art's and it's always a pleasure to add one more.
While I've been to Art's many times, I'd never been to Sleeping Bear Dunes' Alligator Hill Trails just under 1.5 miles west of Glen Arbor off Rt 109. I don't know this for sure, but I believe Alligator Hill is named that way because from the water it looks like a giant alligator floating in Glen Lake (depending on how active your imagination is it can be a little scary… for the record, I have an active imagination). The trail system includes over nine miles of looped trail. Our group walked from marker 1-2 indicated on the National Park Map. The trailhead features charcoal kilns that were used to create charcoal from mill waste back in the day. The first thing the kids in the group did was run up and down these intriguing structures and inspect them inside and out. They are definitely a cool remnant of a previous era. The piece of trail we walked was on an old road bed, presumably an old logging road. The grade was consistently uphill but pretty easy (add difficulty by hiking with a 50-lb child on your shoulders) and definitely an enjoyable walk through mostly maple-beech hardwood forest. The high canopy and open understory create long views through the woods and out to the water in places. This would be an amazing place to ski and apparently people do when there is actually snow on the ground. At the top of the hill there is a stunning view of Sleeping Bear Bay, both Manitou Islands, and Big Blue beyond. There's also a bench there to rest and take it all in (or do fun "jump for joy" pictures off of). It's a fun little hike that families can do together. I'll definitely be back to Alligator Hill, oh and Art's too, if that needs to be said. Enjoy!
Copyright &copy Northern Swag. Hosting by SodaServer.com