Northern Swag in Detroit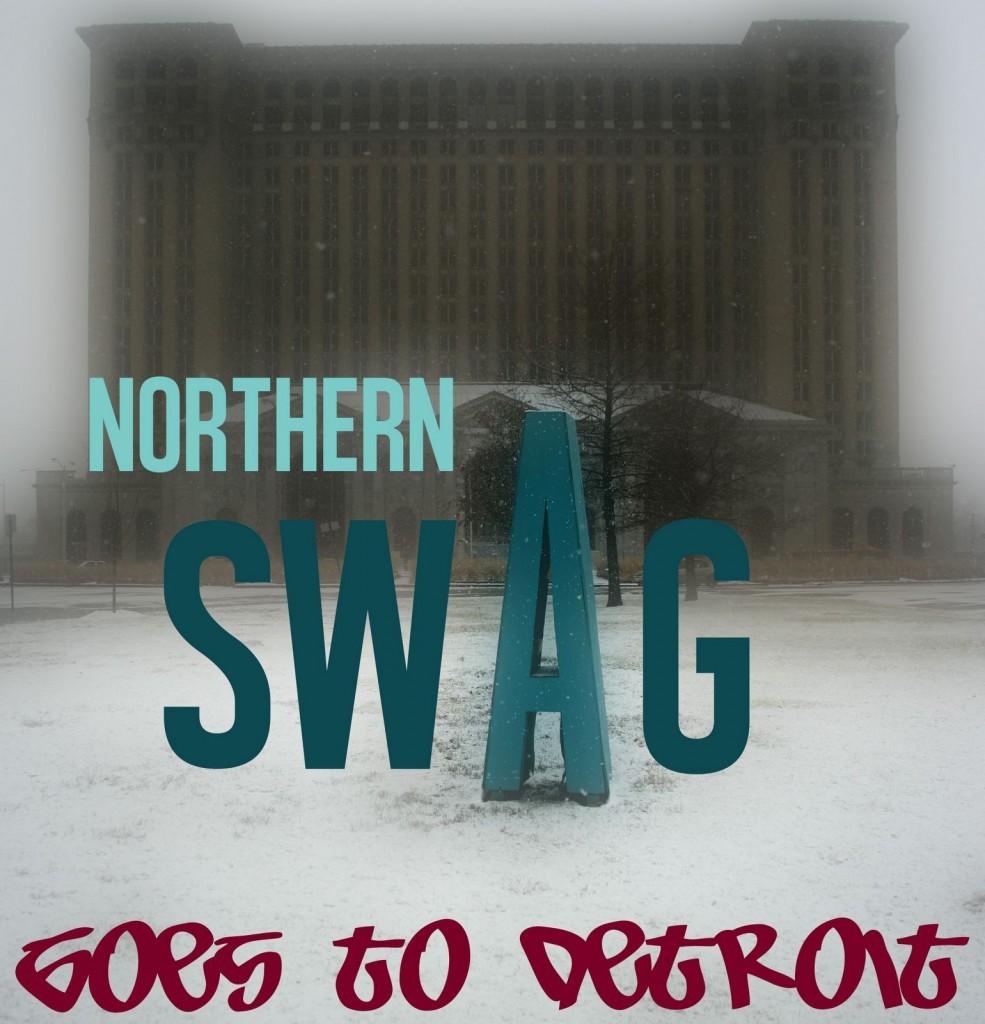 I've had the fortune during a few of my recent trips to the Detroit area to spend some time downtown. And this time I remembered to bring along my camera. So after another amazing meal at Slows BBQ I headed out into an unexpected snowstorm to try and grab some shots.
It's pretty weird walking around a city that you would expect to have people crawling all over it, shoulder to shoulder along the sidewalks. The infrastructure is there to make you feel like you're in any other metropolis. But there aren't any people. And many of the buildings, some of them huge skyscrapers, are vacant. This feeling of loneliness and desolation followed me as I wandered around one of these neighborhoods looking for subjects. But what was also present was a feeling of adventure and I think that's what draws me to Detroit. Well, that's one of the things. Because despite its appearance & reputation, Detroit is a great place to visit. There's plenty to do, see, eat, & drink.
There seem to be plenty of people from up here, in the Great White North, who travel to the "D" for various reasons. Next time do yourself a favor and head downtown. Take in a game at Comerica, the Joe, or a concert at the Fillmore or Fox Theaters. Then hit up Atwater Brewery or my personal favorite, Slows BBQ, where you'll find an emphasis on incredible food and amazing beers. Or don't make plans and see what you can find. One of my favorite trips to Detroit centered around a late-night stumble into Cafe D'Mongo's, where we found some local punk rockers throwing down. Totally random, but a lot of fun. I think you'll be surprised at what this city has to offer.
Copyright &copy Northern Swag. Hosting by SodaServer.com